42 Syrian Refugees Drown Last Night
So much was buried in the snowstorm last night. Here's a story from Greece that got buried: At least 42 migrants have drowned overnight in two separate shipwrecks in the Aegean Sea, officials say. The first boat struck rocks near the Greek island of Farmakonisi, while the second overturned ne…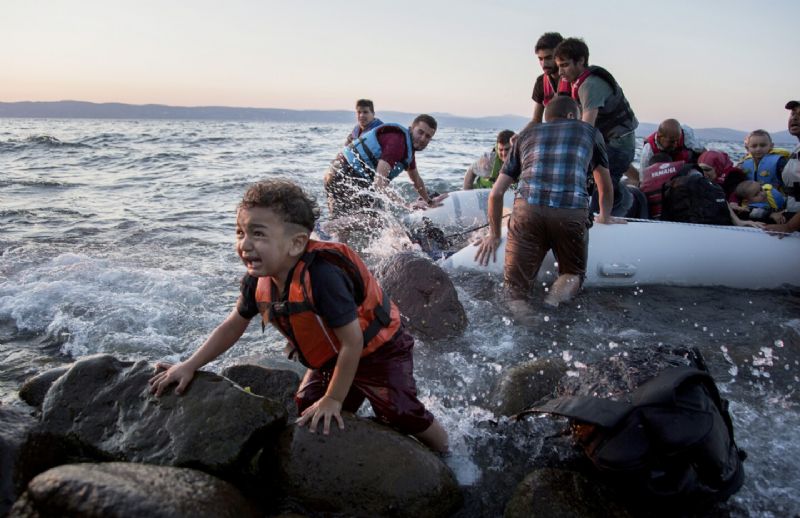 So much was buried in the snowstorm last night. Here's a story from Greece that got buried:
At least 42 migrants have drowned overnight in two separate shipwrecks in the Aegean Sea, officials say.
The first boat struck rocks near the Greek island of Farmakonisi, while the second overturned near Kalolimnos. Many of those killed were children.
Meanwhile German Chancellor Angela Merkel said human traffickers must not be allowed to profit from exploiting people desperate to reach Europe.
More than a million migrants arrived in Europe illegally last year.
More than 700 died in the Aegean crossing from Turkey to Greece. At least another 100 have died in the Aegean this year.
How will the Church respond? With fear or with compassion?
What is your response to this news? How should we be responding?
A team of World Racers and parents is on the island of Lesvos helping now. Another team will be going in a few months. Contact Robin Howell if you want to know more.
Comments (2)
You have presented a heartbreaking picture. That child is the age of my grandchildren. How would I react if that were one of my 11 grandchildren, who are from 3 mos. to 7 years old?

The first call for us who are not at or near the scene is to pray. Oh, that we would do that thoughtfully and sincerely.

We should pray that all leaders in all governments will be funneled to act with the right answers.

We should pray for all candidates running for elected office in the United States, that they would speak of this situation with right solutions, not stirring things up but coming forth with real solutions and inspiring actions towards those solutions.

We should donate to organizations who are on the front lines of this crisis.

We who are not at or near the scene should cut away all the worldly things we do, and focus on what God wants us to do.

What else can we Christians who are in the USA do, as individuals and local bodies of believers?
Subscribe to Radical Living:
Receive updates on the latest posts as Seth Barnes covers many topics like spiritual formation, what if means to be a christian, how to pray, and more. Radical Living blog is all about a call to excellence in ministry, church, and leadership -as the hands and feet of Jesus.