5 Lessons from my worst short-term mission project
I was 29 and was leading my first short-term mission project. Henry had gone on ahead of me to set up the project at the beach-side camp called Porvenir in the Yucatan peninsula. I arrived in the buses with the 110 students and their leaders wondering what the camp would be like. When we stepped…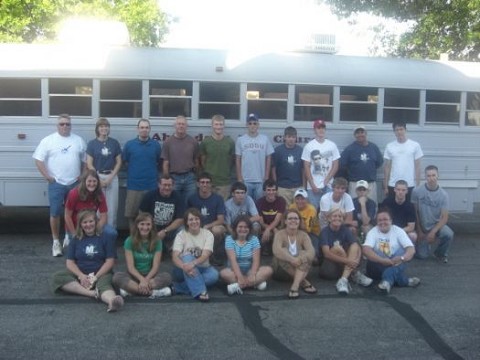 I was 29 and was leading my first short-term mission project. Henry had gone on ahead of me to set up the project at the beach-side camp called Porvenir in the Yucatan peninsula.
I arrived in the buses with the 110 students and their leaders wondering what the camp would be like.
When we stepped off the buses, we were immediately surrounded by a cloud of mosquitoes. Swatting the air like crazy people and already covered by bites, we carried our bags to the plain concrete block "cabins."
Instead of beds we had hammocks. Have you ever tried to sleep in a hammock? No tossing and turning in a hammock – you spill out onto the floor.
Periodically in the night a scream might come from one of the cabins. The first time I grabbed a flashlight and ran in the direction of the commotion. There in the flashlight beam was a huge scorpion, the first of many pests with which we did battle during the project. Later we discovered iguanas in the cinder block walls.
The actual project involved building a couple of church roofs. Every day we got blasted by 100 degree heat while heaving buckets of concrete up the scaffold.
All of this was actually good. The challenge stretched us, moving us way out of our comfort zone. But a week into the project, everyone began to get sick. Something was in our stomachs that wanted very badly to get out! The bathrooms were full all the time.
People were getting dehydrated. We couldn't figure out why. So we brought in some doctors. We had some bad bacteria – the question was where was it coming from? I was walking behind the kitchen one day and discovered that our bottled water was turning green – the water company was selling unpurified water.
As if this weren't bad enough, the water in the camp stopped working, the toilets backed up and the cooks went on strike. It was a nightmare! The good news is, I learned some important lessons that I've applied to the thousands of mission projects that we've organized since then. I'll share them beginning tomorrow.
Read My worst project – Lesson 1: Picking the wrong leaders for the next blog in this series.
Comment
Comments are closed.
Subscribe to Radical Living:
Receive updates on the latest posts as Seth Barnes covers many topics like spiritual formation, what if means to be a christian, how to pray, and more. Radical Living blog is all about a call to excellence in ministry, church, and leadership -as the hands and feet of Jesus.