A failed Christian
I think there are a lot people out there who relate to these lyrics by Over the Rhine. I've tried to be a "good Christian" for much of my life and the trying wore me out. Hey – I'm not advocating rough living here. I just wish Christians had loved me more when I was trying to figure life out and …
I think there are a lot people out there who relate to these lyrics by Over the Rhine. I've tried to be a "good Christian" for much of my life and the trying wore me out. Hey – I'm not advocating rough living here. I just wish Christians had loved me more when I was trying to figure life out and I think we should do the same. What about you, do you ever feel like a failed Christian?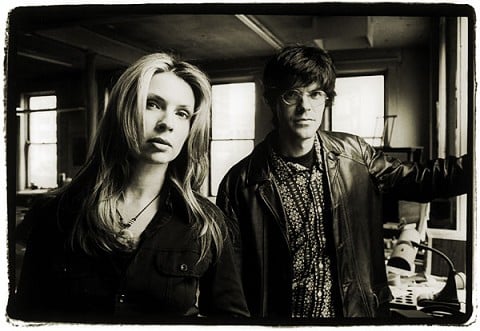 It never got to me
Your sermon and all
You talked and you talked
About nothing at all
I'm a Failed Christian
Failed Christian, yeah
I've got two recollections
Taking the collections
And tears when the choir sang in harmony
It scared me half to death
I swore as I left
With a inside pocket full of change and memories
All over the world
The bloods on their hands
Religious instruction
I can't understand
I'm going to meet my maker
A firm believer
Of spirit in music
There's a prayer in a song
I'm a Failed Christian
And if I'm go under
And you're coming with me
That much I can't tell
Comments (12)
We have all failed and fallen short of the glory.

whats the name of the song?

I think that being a Christain is sometimes like facing towards the sun. We as Christians turn towards the light of truth in Jesus, but no matter how we position ourselves we will always have a side that remains in the shadow. Our only hope is to wake up each day and decide to look toward Jesus with rejoiceing and at the end of the day ask forgiveness for that part of ourselves that didn't make it into his marvelous light.

I suppose I often feel like I fail but I do not feel like a failed Christian…. if that makes sense. ??? I mess up a lot and I say the wrong things, think the wrong things, and am basically a pretty selfish human but I have those moments of feeling so loved by God despite myself and despite being me that I can't feel like I'm a failed Christian… a loved one but not a failed one… I do very deeply regret many of my choices, many of my tantrums, many of my words…. much of the time… and much of the time I feel grieved that I have no doubts grieved God but again…. I fail alot but I don't feel I'm a failed Christian.

Can you find the audio anywhere online?

There is something that Libby has said thta is hugely wonderful. It is possible that many of us find ourselves in the steamy world of oppressive temptation, habitual sin, even disobedience. While God never changes his heart and mind about us – for the sacrifice of Christ is irreversible – we tend to feel like…'grrrrr…again!' I do get there often and wonder how God can still love me! In a sense, this is the witness of the Holy Spirit, that in myself dwells no good thing. Perhaps we forget too fast, in the heat of the failure, that the sinful nature, though crucified in Christ, still yells, and wnats to reclaim its former authority. I believe that the feeling, or fear, or thought, that one is a failed christian, is a persuasion of the flesh – the old mind, memories, human strength, worldly standards and the stubbornness of the SELF. As has been said above by the brethren, our job is to quickly run back to Jesus and scream: "Lord! I messed up – again! Help me!' Just in case I doubt, things will get worse by the day, against us, until the Lord comes and takes us up and away. No, a child of God can not be a failed Christian.

Pardon me…I forgot to mention something about the song, above. That song can not come from the heart of a new creation. There is more to it than meets the heart.

I HAVE FAILED IN THE AREA OF TRUSTING GOD FOR MY FUTURE PROVIDENCE. AND THAT LED ME TO OTHER SERIOUS SINS AND EVEN REBELION TO AUTHORITY WITH WHAT I CAN CALL UNCHRISTAIN WRATH. THEREFORE AM STILL SUFFERING THE CONSEQUENCES UNLESS GOD SPEAKS IN MERCY, I STILL FEEL LIKE A JUDAS OR EVEN WORSE. I DANGLE BETWEEN REGRET AND FAILURE THUS CONFUSED AND BITTER

You've repented and been forgiven. It's time to start living! Find someone who can disciple you in what that looks like.

Yeah, I certainly feel like a failed Christian. I think anyone who is seriously trying to get to know God and have a genuine relationship with Him will have those times. People have alot of obstacles to jump through, like religious dogma, personal shortcomings and baggage, social pressures, etc. The hard part is trying to navigate those rough spots in life where you feel like you failed. I think that many people "fail" but never (or don't seem to) decide to try again.

Anyone who thinks that song can't come from the heart of a new creation has never failed at "Christianity" or failed to 'fit in' in a church….not the relationship with God, but at being the person your church expects you to be. When you don't fit into "the norm", and you've failed at life, you can completely identify with that song.
Subscribe to Radical Living:
Receive updates on the latest posts as Seth Barnes covers many topics like spiritual formation, what if means to be a christian, how to pray, and more. Radical Living blog is all about a call to excellence in ministry, church, and leadership -as the hands and feet of Jesus.