A movie to teach parenting
Nanny McPhee is a cute little movie – a parable about parenting that those of you who have children should use as a discussion-starter with them. I did this yesterday with my youngest daughter and it was great. I write about parenting because most people are pretty bad at it and know it. C…
Nanny McPhee is a cute little movie – a parable about parenting that those of you who have children should use as a discussion-starter with them. I did this yesterday with my youngest daughter and it was great.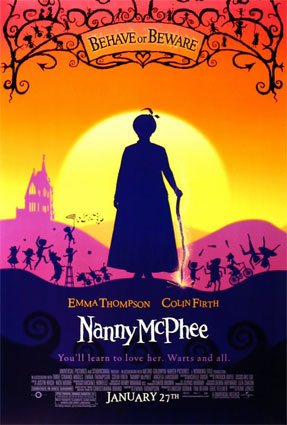 I write about parenting because most people are pretty bad at it and know it. Chances are, you have either been deeply wounded by bad parenting or you are in the process of wounding your own children. We do this most obviously by not giving them the love they need. But what is sometimes worse is that so many parents fail their children though a lack of discipline in this age of relativism and blurry boundaries.
Why is discipline important? It's because it helps kids acquire the wisdom and work-ethic they need to attain goals and relate to people in life. Discipline provides children with boundaries; it helps them respect other people, and it helps them become self-motivated. There is a plague of boundary-less, relativistic kids in the Western world. It is one of the things about us that makes Muslims crazy and it should. The whole book of Proverbs is about how discipline and boundaries produce the fruit of wisdom – check it out.
"Nanny McPhee" is a Mary Poppins-like fable that shows what can happen to out-of-control children when they are given the gifts of discipline and love. Take your kids to see it and be prepared to discuss what has worked or hasn't worked in your family and what they suggest you should do to improve. We need to be more intentional in working out our philosophy and praxis of parenting. The world needs more good parents.
Comment
We'll catch it when it gets to S.A.