Absence confirms value
My children have emptied the nest and are back for Christmas. There is more laughter in our house than ever before. Karen and I just pushed the pause button on our crazy lives and spent four days being in one another's presence on the shore of Lake Atitlan for our 25th anniversary. It was like…
My children have emptied the nest and are back for Christmas. There is more laughter in our house than ever before.
Karen and I just pushed the pause button on our crazy lives and spent four days being in one another's presence on the shore of Lake Atitlan for our 25th anniversary. It was like a warm summer wind blew away the mundane and pressing and blew us back to the sidewalks of Wheaton where we fell in love.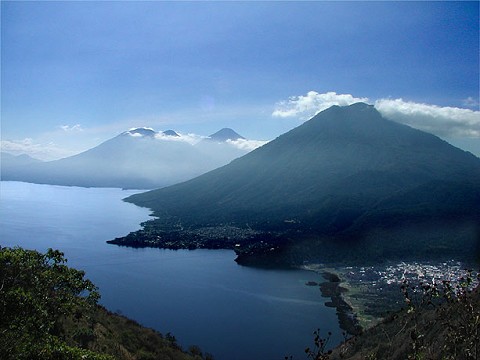 The absence of a thing confirms its value to us. When we've not sung for a while, a song sounds that much more beautiful in our throats. When we've not danced, there is an extra measure of joy that wells up as we begin to move our feet. When we've not drunk, the taste of wine is particularly rich on our tongues.
This is the beauty of a fast. It not only gives you the opportunity to miss that thing that is absent from your life, it lodges the wonder of it so firmly in your imagination that when you experience that thing you've been missing, you experience it with a delightful intensity. Absence
does make the heart grow fonder.
The people of Israel felt abandoned by God, but, speaking through Jeremiah, He said, "You'll resume your singing, grabbing tambourines and joining the dance. You'll plant vineyards. Oh how you'll enjoy the harvest" (Jer. 31).
God knew that their souls had gone dry and He decreed a celebration. All those things that had been absent: song, dance, and drink would be that much sweeter because of their absence.
What has been absent from your life? What do you long for? What do you want to celebrate?
Subscribe to Radical Living:
Receive updates on the latest posts as Seth Barnes covers many topics like spiritual formation, what if means to be a christian, how to pray, and more. Radical Living blog is all about a call to excellence in ministry, church, and leadership -as the hands and feet of Jesus.