Careful listening
Therefore consider carefully how you listen. Luke 8:18 Hear God's word and put it into practice. Luke 8:21 To consider carefully means to mull it over in your mind, to look at it from all angles. It means reflecting on it, understandin…
Therefore consider carefully how you listen. Luke 8:18
Hear God's word and
put it into practice. Luke 8:21
To consider carefully means to mull it over in your mind, to
look at it from all angles. It means
reflecting on it, understanding that some truths reveal themselves slowly. Only careful consideration will reveal flawed
assumptions. It introduces objectivity.
In my unexamined, subjective world, I may think I'm
listening to God, when in fact my listening is only in the moment, resulting in
no change, like the seed falling on the rock.
Or I may earnestly listen, but then find my commitment crowded out by
other issues that I've given a higher priority, issues that come to me in the
form of worries.
Jesus isn't really interested in the words we say. He knows we'll say anything. He's really interested in what we do. He's interested in our follow through. Do we do what we say we'll do? Do we listen to him and then do we obey
him? Those are the key issues for Jesus.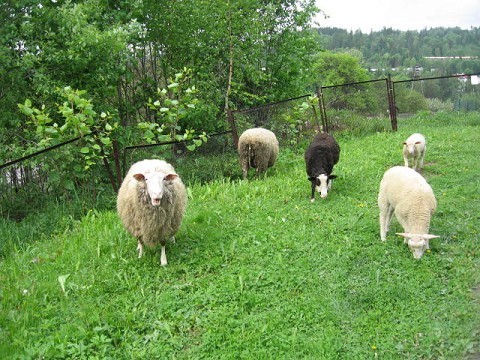 When I do listening prayer, I like to write down what I
perceive God to be saying to me in a journal. Often it's a passage of Scripture that seems
to be him pointing at an area of my life, calling me to account. For example, this last week, I felt he was
saying, 'Feed my sheep.'
There are different ways of reading this passage. I can read it from a student's perspective as
many do and say, 'That's about Jesus calling out Peter.' Or I can read it for application, but still at
arm's length by saying, 'It's a good idea to take care of sheep.'
Or, I can read it with conviction (which is
what listening prayer brings) and say, 'God is speaking to me about the people
in this room. He wants to communicate
that he loves them and he wants me to be his instrument in doing so.'
I believe that's how we put Luke 8:18, 21 into practice. I believe that's how we move Jesus from the position of acquaintance (95% of "Christians") to friend (4% of "Christians") to Lord (1% or less of "Christians").
Subscribe to Radical Living:
Receive updates on the latest posts as Seth Barnes covers many topics like spiritual formation, what if means to be a christian, how to pray, and more. Radical Living blog is all about a call to excellence in ministry, church, and leadership -as the hands and feet of Jesus.