Cultural adventures with food
We have had fun teaching the Swazi team cultural lessons using food as an object lesson. The trip today to the Oriental market was a particular hit. Eating Indian style – on the ground & with hands. And, here's a Malaysian…
We have had fun teaching the Swazi team cultural lessons using food as an object lesson. The trip today to the Oriental market was a particular hit.
Eating Indian style – on the ground & with hands. And, here's a Malaysian meal
served at Penang in Atlanta.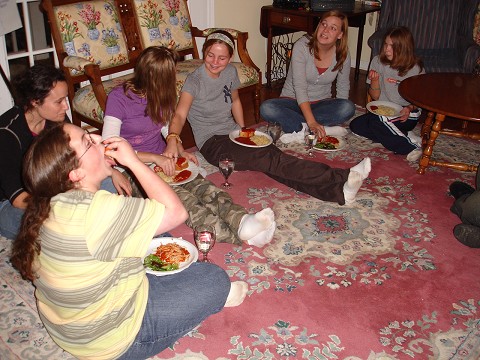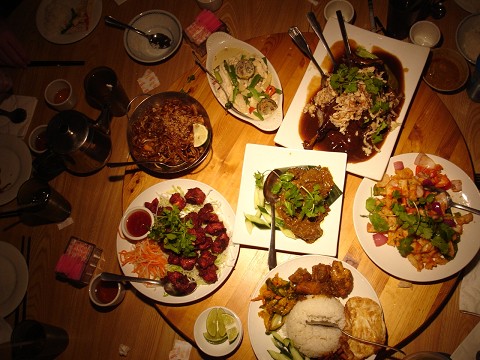 Here I'm a king from Fiji. Everyone had to bow very low, and I had
to wear ridiculous-looking pajamas. Later, Tim & Kevin tear into a pig's hoof – that's serious eating!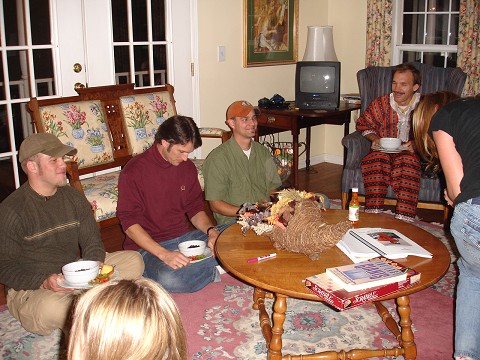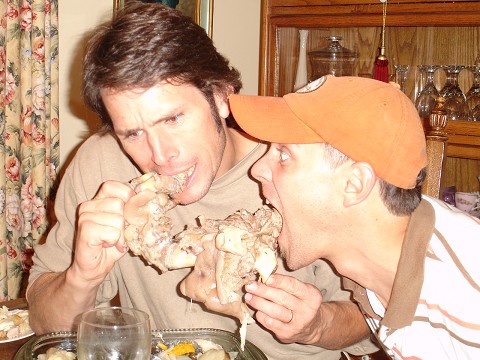 Comments (2)
hmmm, well, yea, it will be an adventure! Yikes.
-Kelly

I'm so glad I left in time to not subject myself to witnessing that scene with Tim & Kevin!
Subscribe to Radical Living:
Receive updates on the latest posts as Seth Barnes covers many topics like spiritual formation, what if means to be a christian, how to pray, and more. Radical Living blog is all about a call to excellence in ministry, church, and leadership -as the hands and feet of Jesus.