Discipling in a busy world
It's a typical morning during the Christmas season at our house. I stayed up too late watching "24," so I drug myself out of bed late. The usual temptation of checking my overnight email was there. Not long after, my 19 year-old daughter appeared. She and Karen took off in the car. At 10:30 a.m. …
It's a typical morning during the Christmas season at our house. I stayed up too late watching "24," so I drug myself out of bed late. The usual temptation of checking my overnight email was there. Not long after, my 19 year-old daughter appeared. She and Karen took off in the car. At 10:30 a.m. another daughter briefly appears. Three of my five children are still asleep.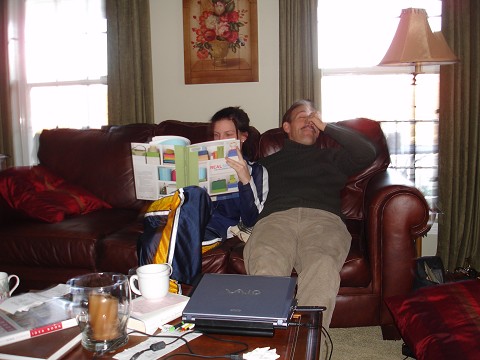 I only mention this because in the back of my mind is the idealistic vision of my kids lined up at 8 a.m. for family devotions. Reality is such a far cry from that. The fact is, we're all far too independent and busy for me to mandate a structured approach to discipling them at this stage in their lives (I used to do this when they were all teenagers).
At the same time, what we're left with
can work. Karen is talking to Estie as they are out exercising this morning. Seth jr. and I are going to watch football together later on. The key in both instances is for us to be intentional about our hanging out times. Before getting in the car with Seth, I need to ask God what difference I can make in my boy's life during the three hours we have together.
Discipling in a busy world is complicated. It demands focus and forethought, but it is possible.