Escaping a prison of my own making
This is the last in a series on identity. You have two main tasks to fulfill while you are on earth before you move on: To discover that you are beloved. To realize that God created you to be his friend and loves you very much (John (Eph. 3:18-19), and To discover what he m…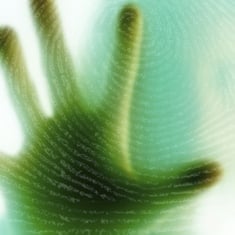 You have two main tasks to fulfill while you are on earth before you move on:
To discover that you are beloved. To realize that God created you to be his friend and loves you very much (John (Eph. 3:18-19), and

To discover what he made you to do – your purpose. (Jer. 29:11)
A majority of human beings never discover these fundamental truths. Instead, they fall victim to the pressure and pain of their life and settle for a facsimile of the real thing. They put on a mask – a false self rather than the identity God intended.
But living behind a mask creates its own pressure. Your spirit man inside you knows if you've been living as an impostor and struggles to be recognized. When you fail to live as you were intended to live, living as a false self, you betray yourself and others.
The word impostor itself is not adequate insofar as it implies a conscious effort to deceive. If you are an impostor, you are making a conscious effort to convince others that you are someone you're not. The problem is that often, you may not only be hiding from others, but from yourself as well. The whole issue of who you really are, your identity, exists in the realm of the spirit. And if you are disconnected from the realm of the spirit, you may be living a lie and not even know it.
How does this happen? An example would be if, as a child, you were in an abusive relationship, one so painful that you've suppressed the memory of it. Because the pain is too great to bear, you hide it, even from yourself. Or perhaps the rejection of a parent may have made you a distrustful person without you even fully understanding why. You want to connect with others, to trust them, but the habit of distrust is rooted so deeply, it's become a part of who you are.
Brennan Manning does a good job of describing the impostor in his book
Abba's Child
:
"Impostors are preoccupied with acceptance and approval. Because of their suffocating need to please others, they cannot say no with the same confidence with which they say yes. And so they overextend themselves in people, projects, and causes, motivated not by personal commitment but by the fear of not living up to others' expectations…

Our false self stubbornly blinds each of us to the light and the truth of our own emptiness and hollowness. We cannot acknowledge the darkness within. On the contrary the impostor proclaims his darkness as the most luminous light, varnishing truth and distorting reality. This brings to mind the Apostle John's words: 'If we claim to be without sin, we deceive ourselves and the truth is not in us,' (1John 1:8)."
The first step in detaching from your false self is to recognize reality. Pray and ask God to reveal where and when you began to put on this mask. Seek the help of a mentor or counselor. Life is too short to live as someone God never intended you to be.
Comments (5)
This was an excellent spiritual elixir at the start of a long day……Thank you Seth.

Thank you so much for this, Seth. You touch on such an important issue and I see this 'not knowing who we are in Christ and building up this false identity' as THE major 'disease' in the body of Christ, that is robbing many individuals and with that the body as a whole of all the love, light, power and influence, God wants to give us so badly. God had to put me through a major overhaul and an innner healing process over the past three years killing this imposter step by step and revealing to me who I am in Him. I am still learning to live that revelation of who I am in Him fully … The daughter of the King and His favorite 🙂 … thanks again.

I really like to use of the word "imposter." It really paints a picture of what is going on. Working on getting rid of my imposter.

So well said, Seth. I haven't read Abba's Father, so I will have to pick that up. Funny that your goto verse for identity is Jer. 29:11. It's one of my goto verses, but I never connected it with identity.

Thanks again for this.

The imposter that was me has been kicked to the curb—I had help along the way with a process that started a long while ago, but she is gone. I believe for good. And even in the midst of rediscovery I've never been more content or at peace. What a mighty God.
Subscribe to Radical Living:
Receive updates on the latest posts as Seth Barnes covers many topics like spiritual formation, what if means to be a christian, how to pray, and more. Radical Living blog is all about a call to excellence in ministry, church, and leadership -as the hands and feet of Jesus.