Fawcett, Jackson & the evanescence of youth
I'm in Savannah, a city that oozes history out of every pore. What a perfect place to contemplate the inevitable passage of time. And what a day to spend thinking about it. In a culture that prizes youth, that takes a wrecking ball to stadiums more than a generation old, in a country wh…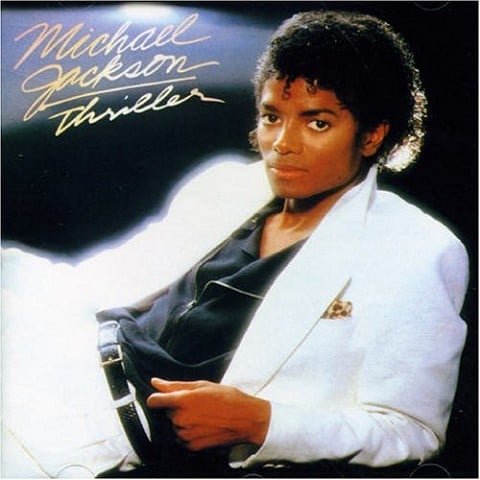 I'm in Savannah, a city that oozes history out of every pore. What a perfect place to contemplate the inevitable passage of time. And what a day to spend thinking about it.
In a culture that prizes youth, that takes a wrecking ball to stadiums more than a generation old, in a country where cities like Phoenix and Reno sprout from the desert seemingly overnight, we do well to push the pause button from time to time and say, "Is this the best we can do?"
Those of you older than forty grew up with Farrah Fawcett and Michael Jackson as icons of what the Beach Boys called
Endless Summer
. Fawcett's poster graced many a dorm-room door during my junior year (1978) at Wheaton College. And while none of my crowd listened to Michael Jackson, we never tired of watching the permutations of his public persona.
Jackson's obsession with youth took our cultural dereliction to an obscene extreme. His example is a cautionary road sign along life's highway: "Here's where you may end up if youth becomes something you worship." The nips and tucks of plastic surgery intended to deny the aging process instead turn you into a ghoulish freak show. The Disneyesque delight in children and fantasy become the door through which abuse manifests.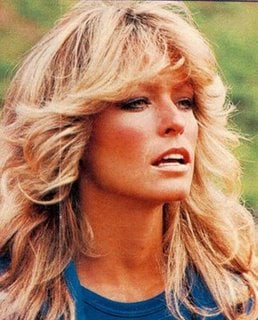 While other cultures honor the elderly, prizing their wisdom and maturity, we shuttle them off to Florida or assisted living homes – out of sight, out of mind. And even those of us who sit on the sidelines observing the dysfunction of this way of life will give the culture its due. When I saw that my hair was starting to fall out, I bought a box of Rogaine (it did nothing for me). It's a slippery slope.
It's not morbid to consider how fleeting life is. "Teach me to number my days," says the Psalmist.*
And he adds later on, "As for man, his days are like grass, he flourishes like a flower of the field; the wind blows over it and it is gone."**
So, why do we who follow Jesus go to such extremes to preserve our youth? Why all the beauty magazines? OK, of course everyone appreciates beauty and yes, it needs to be celebrated. But we also need to consider where giving that value too high a priority in our lives gets us. God grant us the grace to wrestle with this issue before we find ourselves in some no man's land far from him.
It's a good time to look in the mirror and ask what else you see besides signs of the aging process. And if you have the courage to do it, let the rest of us know what you see.
*Psalm 90:12
**Psalm 103:15
Comments (12)
Thanks, Seth. Good insights.

I was reflecting on the scripture, "Teach us to number our days so we may apply ourselves to wisdom". The spectre of Huntington's Disease in my life and that of those I love did that for me through the yearsno question.

The irony is that in a few weeks the incredible news cycle preoccupation with these icons will be over.

Until the next "thing".

That is why it is good to always keep an eye on the unshakeable reality of eternity which deserves our great greatest affections anyway.

great commentary on these two celebrity deaths and our cultural obsession with youth.

I grew up watching Farrah, and got my hair "feathered" because of her:)). Thriller was one of the first music videos I ever saw.
I would like to think I look in the mirror and see a daughter of the King. Yes, she is aging in the physical realm, but I hope growing in the likeness of Jesus. I would like to think I value God's opinion more than societies. It is sad that our culture values "beauty" more than integrity, being thin more than health, and being "spiritual" more than loving God and loving people. I want my focus to be on loving God and people and looking at them and myself through the eyes of Jesus.

P.S. I didn't know you went to Wheaton, Do you know Bill Hybels??

Working in the culture I do (a wealthy gym) I see everyone fighting the inevitable. To me that is not a bad thing, just shouldn't be the only thing. Aging people trying to get the most out of their time on life is great in my mind.

What is tragic to me is the wisdom ignored, young bucks who don't want to ask questions of the old bucks, to be influenced by them. We need the sages in our lives. So much power in so many things is held by the overly talented, energetic, and unknowingly uninitiated.

I love the older generation. They have a special place in my heart passed down by my father.

I remember him teaching me to respect my elders but also showing my elders who loved life and lived life well although they were older.

God has something for us in every stage and every moment of life. I am 31. I love that I am 31 but I am also looking forward to life looking through my older eyes as well.

God has created a masterpiece in us. Who are we to try to stunt it's growth with a younger look. Old is beautiful as well!

My age is ageless in Christ! In my inner man is the youthfulness of being in Jesus! The tabernacle on the outside may be missing things(bald), need painting(grey beard), wrinkles(cracks), a little lack of continued maintenance(over-weight) – but inside the sacrifice of Christ's life renews me to youthful exuberance! I do not look my chronological age – I am the youth of Christ Jesus everyday being renewed in my inner man by his word! Hallelujah! He arose to life within! And, Oh…in the mirror I see the reflection of the glory of Christ – isn't he beautiful!!!!! "He makes everything beautiful in its time."

i think part of the reason why there's such a media frenzy is exactly because MJ died so young. had he passed away at age 80, there would have been the prerequisite retrospective (and whatever else will be all the rage in 2039), but whenever the rich and famous die "before their time" it's big news. look at elvis and princess diana.

i think for the masses it's more about the relative fame… age is only big news because people aren't "supposed to" die that young. had MJ not died, we'd have seen a lot more coverage about farrah (although not nearly to the extent of michael's coverage because she's a bit older and she's been sick awhile, and well, he was more (in)famous than her more recently than she was)… fox news is like: michael jackson michael jackson michael jackson michael jackson… oh, a bunch of iranians were killed in the street by their own government today… michael jackson michael jackson michael jackson michael jackson.

priorities are certainly turned backward and upside down.

oh, your question! my hope and prayer is that every time i look in the mirror, i'll see a little bit more of Christ… some days are better than others in that regard. an ironic question given one of MJ's big hits was "man in the mirror."

safe travels, brother!

i cant imagine living in the spot light. and everything i have done be on the front page. i cant imagine living up to fans expectations of who they want me to be.mad because i want stop and sign a piece of paper. not being able to go out and eat a dinner with my family. always being on display.using people to be our own entertainment.

I was looking in the mirror today and noticing the wrinkles around the eyes, the age spots from years of sun damage, the weight gain and wondering what I should do about it. I realized that all of these are signs of a life well lived! Sun damage from spending days at the pool and the beach with my kids, weight gain from carring a miracle child at the age of 44!, wrinkles from years of laughter and tears. The signs of aging are really more like trophies to me. I wouldn't trade one of them for the memories that I have accumulated!

We should live each day as if it was the last and when the last one comes we will have no regret of the years we spent chasing youth. We will be able to say we finished the race!!!

"The signs of aging are really more like trophies to me."

Amen, bethann.

Gabe