Finding people to coach (recruiting disciples)
Many of us fail in the basic task of making disciples because we fail to identify candidates to begin with. Some of us lack opportunities, but many of us simply lack an understanding of where to begin. As you recruit those to whom you will be a spiritual coach, the methods available…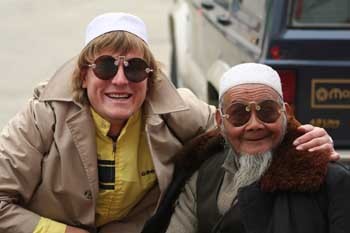 Many of us fail in the basic task of making disciples because we fail to identify candidates to begin with. Some of us lack opportunities, but many of us simply lack an understanding of where to begin.
As you recruit those to whom you will be a spiritual coach, the methods available to you are virtually unlimited. You may talk to them during outreaches, coffee shop times, parties, or worship services. At the same time, whatever the method, there is just one message: "I'm available. I'm interested in you. I want to invest."
God will take a simple get-acquainted lunch and turn it into a potential mentoring relationship. He will take a business contact and make it a divine appointment. It is how spiritual coaching starts. As you look for these chance encounters along life's path, you may find God whispering, "This person needs you to show him more about abundant life in me. Meet with him."
If you don't have anyone you're discipling at present, that's OK. Consider praying this prayer on a daily basis:
Lord, show me who I can come alongside to help them grow spiritually. Show me people who are looking for spiritual encouragement and challenge. And show me how to be intentional with them. Teach me how to see them and pray for them with the eyes of faith. And grow me up in the process.
Comment
wow it so great pls send me more how to be good desciple for averyone