Golfing 180 holes in 1 day for 36 orphans
Elijah Bene has been dreaming for years of building an orphanage in his hometown of Beira, Mozambique. 36 orphans need a home and Elijah wants to build them one. Daniel and Becky Haverkos met him and decided to help him realize his dream with a golf fundraiser in Silver Spri…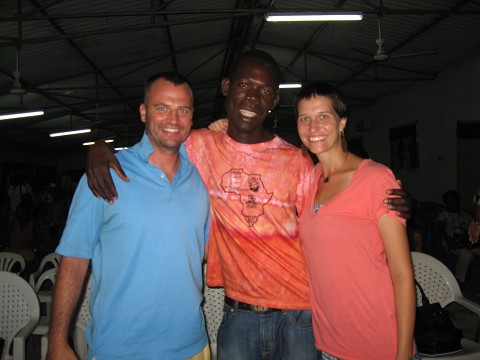 Elijah Bene has been dreaming for years of building an
orphanage
in his hometown of Beira, Mozambique. 36 orphans need a home and Elijah wants to build them one.
Daniel and Becky Haverkos met him and decided to help him realize his dream with a golf fundraiser in Silver Spring, MD next week.
I don't know about you, but it's all I can do to golf nine holes. Imagine golfing 180 in a day – that's what Daniel and a few other crazies intend to do. If you know of anyone who would like to play on Monday, June 20th in the 2pm scramble (what is that? the only thing that comes to my mind is eggs) please have them
click here
to register.
Comment
Dear daddy Seth
Greetings from Pakistan.
We will be praying for this daddy.
Emmanuel Sadiq
Subscribe to Radical Living:
Receive updates on the latest posts as Seth Barnes covers many topics like spiritual formation, what if means to be a christian, how to pray, and more. Radical Living blog is all about a call to excellence in ministry, church, and leadership -as the hands and feet of Jesus.