Good news from India this morning
For those following Samuel Thomas' situation in India, I just received the following email this morning: "Hello saints, What a powerful God! Praise the Lord, we finally got all the accounts back, all the license back and all the goverment officials have to leave Emmanuel campus w…
For those following Samuel Thomas' situation in India, I just received the following email this morning: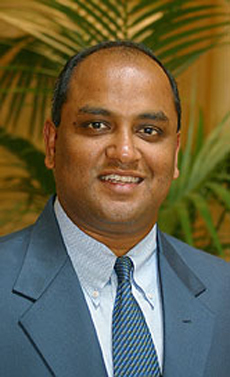 "Hello saints, What a powerful God! Praise the Lord, we finally got all the accounts back, all the license back and all the goverment officials have to leave Emmanuel campus within 48 hours.
We praise God that we finally got the bail last evening from Jaipur " High Court". TO GOD BE ALL THE GLORY! Now we are free to move arround.
Praise God and I sincerely thank you for your prayers.
The court decesion is in our favor. All things will be back to normal as before. This is truly a result of your prayers."
What a great story of modern-day persecution being played out in real time. First they arrested and tortured him, then they threatened his orphans and shut down his ministry, and today, we see God's glory manifested! It puts our own life issues into perspective.
Comments (7)
Woohoo! Bless God! Thanks for the update Seth!

Praise God! This whole incident dragged at my heart – it's so wonderful to hear good news! Thank you Lord!

Praise God. Once again, God comes through. It truly does put our lives in perspective.

Praise the Lord!
But you, O God, do see trouble and grief; you consider it to take it in hand. The victim commits himself to you; you are the helper of the fatherless.
Psalm 10:14

I just got back from translating in Mexico. I kept thinking about the children of India as I interacted with Mexico's children. Praise the Lord! I am thankful, deeply thankful that our prayers were answered. We join the children of India in their prayers and praises to the Lord.

Psalm 8:2 From the lips of children and infants
you have ordained praise because of your enemies, to silence the foe and the avenger.

God is so good. When we are going through a tough time, He is always right there with us, guiding us. Praise the Lord for His Faithfulness!! I thank you so much Father for taking care of Your children.

Praise God! Now I will pray that the wounds that were caused by the govt. will heal and they can move forward to serve a great and all powerful God who loves them. Praise His Name!
Subscribe to Radical Living:
Receive updates on the latest posts as Seth Barnes covers many topics like spiritual formation, what if means to be a christian, how to pray, and more. Radical Living blog is all about a call to excellence in ministry, church, and leadership -as the hands and feet of Jesus.