Help build a virtual orphan village
One of the things I like most about this blog is the way you, my readers, don't just sit there, but do something. Gabe is an example. I first connected with Emmanuel in Pakistan in the wake of an earthquake there several years ago. I began helping some orphans there and then wrote about it in a b…
One of the things I like most about this blog is the way you, my readers, don't just sit there, but do something. Gabe is an example. I first connected with Emmanuel in Pakistan in the wake of an earthquake there several years ago. I began helping some orphans there and then wrote about it in a blog. Gabe answered. He wrote the following and invites you to join with him.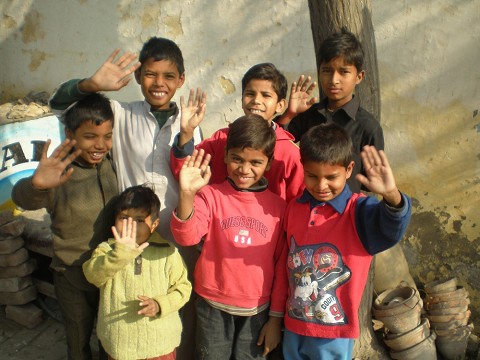 One cold Sunday morning in February 2008, I was sitting in the back of a worship service, minding my own business and thinking through my lunch options when God interrupted and said, "Gabe, you will give your life for orphans." Heidi had just given birth to our fourth child a few weeks earlier, and it came as no surprise that God would be unlocking a love in my heart for orphans when He surely had unlocked a great love for my own children. God had brought me a long way and, in fact, during the 14 years I was a pastor, one of my sincerest sentiments was that I would do anything for God as long as it didn't involve kids!

I drove home from church, fired up the computer, and found that Seth had just written a blog (see it here) about some orphans in Pakistan who urgently need help. How ironic. God had just spoken to me about orphans and now voila! Here was the perfect opportunity to get started. I shot Seth an email and within a week I was part of a six-person team of supporters for orphans in Pakistan.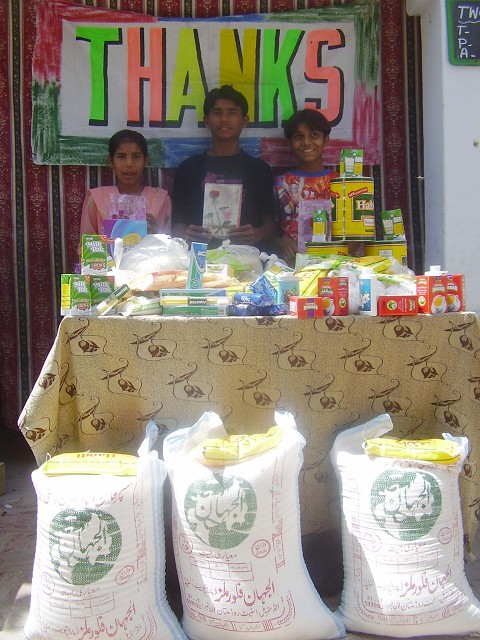 Over the next two years I've had the honor of getting to know Pastor Emmanuel, the man on the ground in Pakistan who takes our support dollars and buys a three-month supply of food for each orphan. Emmanuel has consistently proven his integrity and trustworthiness. Every three months, after buying the food and supplies for the orphans, he mails me the original receipts for accountability. Also enclosed in the package is a thank-you card from each orphan, individually signed and fingerprinted, the truest stamp of authenticity.

I received word yesterday from Emmanuel that the number of orphans needing urgent help now stands at 21. Two years ago it was quite manageable and sustainable to support only six orphans. But instead of receding, the need is growing, and we need to respond with fresh inspiration and direction from the Holy Spirit.

I have this idea of a Virtual Orphan Village. It's a way for those of us who are unable to sell our homes, quit our jobs, and move to a foreign land to take care of orphans in person, to still be connected together in community with like-minded Christ-followers who want to tangibly help the least of these. Here's the vision:

A team of 25 people


Each pledging monthly support of $30 for their orphan




Each pledging to pray daily for their orphan




Linked together in community via email and a Virtual Orphan Village blog, which is also a communication point to Pastor Emmanuel and the orphans




Each receiving quarterly communication and pictures directly from their orphan in Pakistan




If you are interested in joining this ministry or if you have questions, please email me at [email protected].

Comments (3)
Brilliant and God birthed idea. I love it!

Dear Daddy Seth,
Good Morning from Pakistan.
We are very thankful to you from bottom of our hearts that you love our nation Pakistan and love for the orphans kids.
We pray for you,your family,your all mission work,your country and all donor,s those who are supporting.
May God bless you Daddy richly.
Emmanuel Sadiq