Helping your child get her dream
My daughter Emily has an amazing gift as an actress. A lot of parents feel that way about their children, but she has consistently wowed audiences when she's performed, so I don't think I'm blowing smoke here.Emily has a dream to show Hollywood that it's possible to succeed with out compromising …
My daughter Emily has an amazing gift as an actress. A lot of parents feel that way about their children, but she has consistently wowed audiences when she's performed, so I don't think I'm blowing smoke here.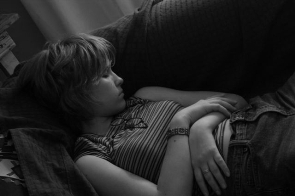 Emily has a dream to show Hollywood that it's possible to succeed with out compromising one's witness. Knowing this, Karen and I have helped her follow her own unconventional career track.
When she was 11, she and I flew out to Hollywood where she met some film stars and auditioned for a movie. At 17, she spent a year in South Africa with a drama ministry.
What should happen next in her life got tricky – all of our children have gone off to college, but what do you do when college is not a standard part of the career track in your daughter's field?
So Emily, Karen and I were ambivalent about what to do next. Not having an obvious option, we defaulted to her going off to college. But this summer, after her freshman year, we still felt unsettled. I consulted with a couple of friends of mine in the entertainment industry, Andrew Lewis, and

Flaps van der Merwe.
They said the same thing – if she was serious about her dream, she should drop out, get an agent, and begin to audition for films and commercials.
A month ago, that's what she did. Unconventional, yes, but if she's ever to reach her dream, she needs the courage of her convictions. The best thing we can do now is pray for her and cheer her on thru the inevitable struggle that lies ahead.
It's tough, but if Emily is ever going to have a shot at her dreams, she needs to be "all in." I'm hoping that if she never hits the jackpot and gets a starring role, at least she won't have regrets later in life.
Comments (2)
yeah!!! Go Emily! Go get your dream – I'll help you sissie…you're going to do it! Praise Jesus!
Subscribe to Radical Living:
Receive updates on the latest posts as Seth Barnes covers many topics like spiritual formation, what if means to be a christian, how to pray, and more. Radical Living blog is all about a call to excellence in ministry, church, and leadership -as the hands and feet of Jesus.