How One Boy's Story of Survival Shows the Future of Missions
In 2004, Pilo Vilane was a 14 year-old boy in the most dangerous country on the planet – Swaziland. Most of the adults in Nsoko, the community in which he lived, had died or were dying. Swaziland had the highest HIV infection rate in the world and Nsoko had the highest in…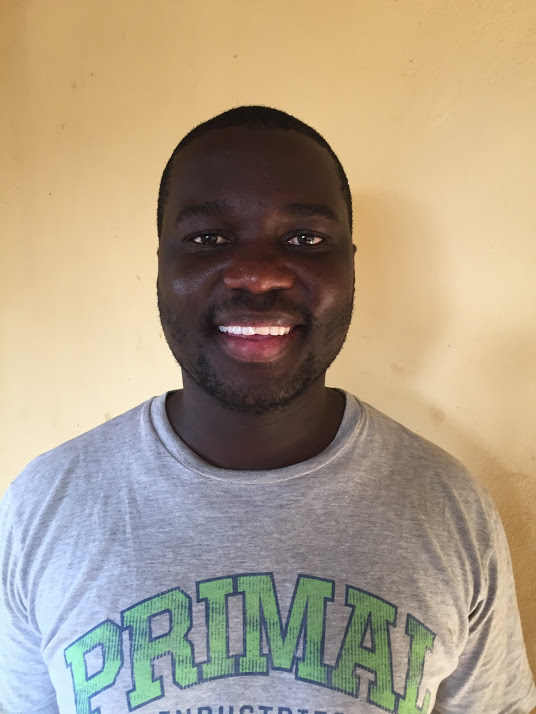 In 2004,
Pilo
Vilane was a 14 year-old boy in the most dangerous country on the planet – Swaziland. Most of the adults in Nsoko, the community in which he lived, had died or were dying. Swaziland had the highest HIV infection rate in the world and Nsoko had the highest infection rate in Swaziland – close to 80% at the time.
One reason that AIDS was killing the people of Swaziland is that they didn't understand how it spread. In 2004, Adventures In Missions partnered with the Swazi Dept. of Education to go into every high school in the nation and train students to understand the disease and how to avoid it.
Pilo
was one of thousands of students who committed to change their lifestyles as a consequence.
15 years later,
Pilo
teaches leadership to young Swazis through a program he leads called Ambassadors of Hope. "My life changed and now I get to help develop Swaziland's leaders. I've taken Swazi students as missionaries to Lesotho, South Africa and Zambia."
This kind of fruit takes a long time to develop. But
Pilo
's life illustrates a 3-stage missions strategy that works. It begins with short-term missionaries identifying a need and trying to help meet it and it ends with empowerment of nationals.
Stage 1: Short-term missions
Short-term missionaries come alongside national partners and meet felt needs. As they see the need and are able to make a difference, they may feel a call to go back to that country as a long-term missionary to disciple others.
Julie Anderson is a good example. In 2004, she was a missionary in Mexico, but when she led a team to Swaziland, she saw how she and the team made a difference in the lives of young people like
Pilo
.
Stage 2: Discipleship ministry
Julie decided to move to Swaziland as a long-term missionary. She began by discipling American young people, but as she began to learn the language and the culture, her ministry shifted and she began to focus on Swazi women. "I saw that they carried so much responsibility, but had few resources. So I came alongside them and established a ministry that empowered them to generate income for themselves by using their skill of sewing. We called it Timbali Crafts. Over the years it has grown to the point that we have trained hundreds of Swazi women to be micro-business women. And they in turn are able to provide for their children."
Timbali Crafts is just one of many ministries sponsored by our base in Swaziland. As Adventures missionaries has patiently focused on the slow ministry of discipleship, leaders like
Pilo
have risen up to take it to the next level, showing how effective nationals can be if they are given the opportunity to lead.
Stage 3: Multiplication by nationals
Adventures model of base development may take patience, but
Pilo
's example shows us its power.
Pilo
has invested himself in a young Swazi named Bhutana. Bhutana was a double orphan who
Pilo
took under his wing.
Now he is in the nursing school. Bhutana applied what he learned from
Pilo
by mobilizing young people at his school to do charity work.
The movement that Bhutana started is changing the lives of students, teachers and others. Pilo says, "He is reaching places that I couldn't. He is the spiritual leader at the college. His selfless living is contagious."
"Bhutana reminds me of how I was when I was his age. He didn't have parents, but I was able to pour into him just as I was poured into. It's the example of Jesus. I believe that maybe one day Bhutana and others like him will lead our nation."
The situation in Swaziland shows us that short-term missions can result in long-term change. Pilo's example gives us hope that as we serve local partners, God can use us to heal broken communities.
Comments (14)
Thanks, Seth. Love you. Come see me friend.
Butch

Great perspective on all the pieces coming together

Great story!!
Sometimes our desire for quick results dull the sweet process and leads to frustration. For all those in the trenches, may your patience have its perfect fruit… in its time. Don't give up!!
Thanks Dad…

So true, Uche. We need to give it time.

This is beautiful! Incredible story and model. Thanks for sharing.

thank you will be praying. God Bless

How are things in Swaziland? I imagine that in 12 years many of the Gogos are no longer there to care for the children. Has the oldest generation of youth taken charge? Are the care points still operating?

Thanks for sharing this insightful encouragement!

So good! I'll get Matt to send you a report.

So good to see when Helping does the Opposite of Hurting. Your combo of perserverance, leadership and patience is incredible Seth. Dad is so proud of you.

Dear Entrepreneur,

Greetings and hope everything is fine at your end!

I'm holding a special insight for your business website, where I'll walk you through my ideas on "How to build a better income and create thousands of followers using Social Media accounts for your business".

Social Media represent a huge opportunity for businesses to grab Customer Relationship Management, Market Research, Customer Base Expansion and Customer Retention, Product Marketing, Cost Control Initiatives, Public Relations etc.

If you are interested then let me know with your queries, so that I can send you the "Social Media Plan of Action" for your business by analyzing your current social media presence.

I am looking forward to hearing from you.

——-
Sincerely,
Swati Mishra
SMO Analyst
Email: [email protected]
NKM057/02

I'd love to hear a followup as well… my time in Swaziland while wrapping up the 2006 Race made a great impression on me, and I've often wondered how the stats have changed over the past several years.
Subscribe to Radical Living:
Receive updates on the latest posts as Seth Barnes covers many topics like spiritual formation, what if means to be a christian, how to pray, and more. Radical Living blog is all about a call to excellence in ministry, church, and leadership -as the hands and feet of Jesus.