Intimacy precedes fruitfulness
Steve Basden gave up a successful career at UPS to chase after God and his call. That led him to AIM. He's part of the team that sends out thousands around the world. I have depended on him in so many different situations. Those of you who are practical and task-oriented will identify w…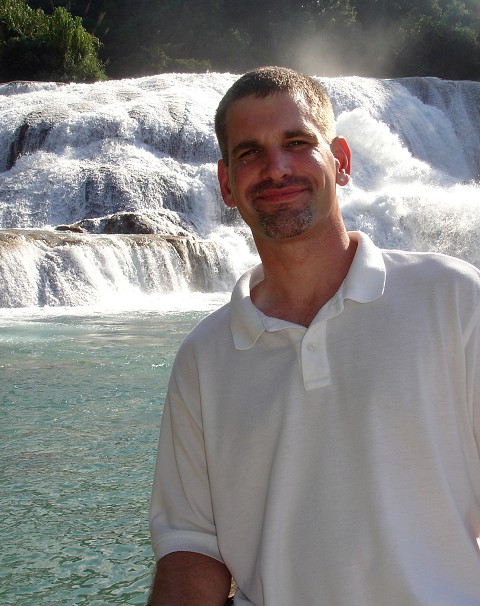 Steve Basden
gave up a successful career at UPS to chase after God and his call. That led him to AIM. He's part of the team that sends out thousands around the world. I have depended on him in so many different situations.
Those of you who are practical and task-oriented will identify with Steve. We know that God wants to relate to us in a personal way, but getting to that place of intimacy can be a struggle. In
this excerpt
, Steve describes what that's been like for him and what he's learned.
Maybe you've gotten to a level of maturity in which the things of the world no longer hold the allure they once did and you've made a decision to follow the Lord more completely.

Perhaps now you feel like God is calling you to another level of faith, a higher level of dependence on Him and you're not sure you're ready to make another sacrifice. You know in your mind that God will take care of you, but you also know that from a faith position, you're still relying on yourself to some degree. Intimacy needs to increase so that faith can increase so that fruitfulness can increase.

I prayed that God would allow me to see Him do great things, that
He'd use my life in a significant way, and that He'd make me look more
like Jesus. I didn't recognize it at the time, but those prayers were
prayers for intimacy.

Through that process of prayer I drew closer to
God and the intimacy in our relationship increased the result of which
was fruit. Over the next few years I made some life-changing decisions,
the most profound of which was to leave my career in order to re-order
my priorities with respect to being a better husband and father and to
honor the Lord in those roles.

About the time I was 32 years old a question popped into my head. The
question was, "What are you going to do when you grow up?" I thought
that was a weird question to be asking myself, because I was grown up. I
had a career, a wife, kids, a house and two cars. Along with that
question came an impression that I was supposed to be doing something
else with my life and that time was slipping away.

About 8 years ago I
was beginning to work through the decision as to whether to come on
staff with AIM or not. During that time I did a lot of praying and I
think that the level of intimacy between me and the Lord increased. I
came on staff with AIM and I'm not the same person I was 8 years ago.
There's been some fruit produced as a result of intimacy.

God has an economy when it comes to producing fruit that goes from call to intimacy to fruitfulness because there's a principle that says intimacy precedes fruitfulness.

Maybe this resonates with you. You know that God has a destiny or plan for your life and you've gotten to the point spiritually where you understand that there are some things in you that need to get resolved. Maybe you're wounded or you're coming into a realization of your brokenness or you need some emotional healing. Maybe you sense the Holy Spirit saying to you that these things need to get resolved before you can move into greater levels of ministry and service.

Maybe you're just spiritually dry. Maybe when you pray there's nothing there. God's not around and you just don't know how to connect with God anymore and you're about to give up. Maybe for you there's no intimacy. You're thinking, "I'm on board with the principle that says intimacy precedes fruitfulness, but for me, there's not a lot of intimacy and very little fruit."
You were made for intimacy with God. He says you'll find him when you seek him with your whole heart (Jer. 29:13). You do it for relationship, because you were made to know your creator. But as you do so, you find that fruitfulness is the result. Whatever else you've committed your life to, if it feels out of whack, it's because this principle needs to come into alignment. Why not decide today to seek him with all your heart?
More on the subject tomorrow in Part
2.
Comments (2)
Just the encouragement my little heart needs today. Thank you.

Great post guys! I'm so glad that Steve shared. I, too, agree that fruit and intimacy are connected in a very tangible way. I have seen the correlation both in my own life and the lives of those around me. 🙂