Jesus went to Hell and so must we
We were in prayer in training camp this past January when God spoke to Ali Mitchell's spirit and told her, "Go to the Sudan and take care of my refugee children there." Ali obeyed and sent this report to me yesterday: "Kakuma [refugee camp] has refugees from southern Sudan due to the civil war…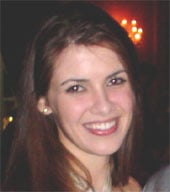 We were in prayer in training camp this past January when God spoke to Ali Mitchell's spirit and told her, "Go to the Sudan and take care of my refugee children there." Ali obeyed and sent this report to me yesterday:
"Kakuma [refugee camp] has refugees from southern Sudan due to the civil war, from Somalia due to disease/ starvation, the Congo, and other areas. In the past four days I have been bitten by a spider, confronted by a fat black snake in the restroom, been stranded in a rundown town from 12am to 7am occupied by men with automatic machine guns and abandoned children sleeping in the flea infested sand, rushed a child (Mordecai) to the hospital for Malaria, played with our new pet monkey, and have been designated as a Christian counselor for a group of refugees from southern Sudan.
I am living in an environment as close to Hell as I have ever experienced. The sun is unmerciful here. Sometimes I feel as though this trip were planned long ago, before I even knew how to walk."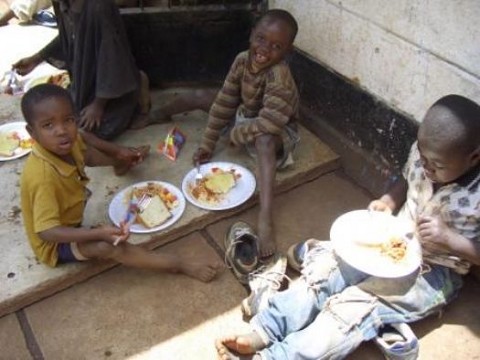 Why would God send Ali there? Well, this is the Saturday between Good Friday and Easter. Where was Jesus then? The Apostles Creed states Jesus "descended into Hell." Over the years, Christians have speculated as to where exactly Jesus went after he died, before he was resurrected. What we do know about Jesus is that, before dying, he went into scorched earth territory to bring hope.
Jesus is our example, meaning if he went into hellish and hopeless places, so must we. This doesn't sit well with our comfort-addicted Western sensibility. We want the warmth of Jesus' presence, not the heat of Hell.
But if Jesus directed us to the poor in spirit, those who are in their own personal hell, we are obligated as "followers" to follow him there.
Comments (2)
I have visited the poorest of the poor in one area of Mexico and indeed have seen people living in hell. Remarkably, they still maintain a dignity that is to be admired. Their dignity and strength comes from their faith in Christ. I hope to be able to help in providing needed services to those citizens once I retire. E.