Join this Haitian church in their struggle
I'm headed back to Haiti with a group of eight leaders on May 26. Since the earthquake hit, we've found that the best way to help is by working in partnership with local churches in Haiti. The time for emergency aid is over; now it's time to help Haitians help themselves. And the only credible de…
I'm headed back to Haiti with a group of eight leaders on May 26. Since the earthquake hit, we've found that the best way to help is by working in partnership with loca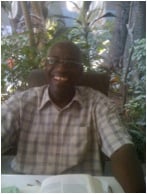 l churches in Haiti. The time for emergency aid is over; now it's time to help Haitians help themselves. And the only credible delivery mechanism for this kind of help is the local Haitian church.
So we're asking churches in the U.S. to help by pairing them up with Haitian churches. More than anything, we want to help them disciple their members through a holistic effort we're calling "
The Isaiah 58 Project
."
So far, 23 U.S. churches have said that they'd help. And it just occurred to me that, sometimes this blog community is like a church. We could partner with a Haitian church to help their community. You could give and then I'd report back to you through the blog about the difference that your gifts have made.
If you've ever felt a sense of community with other people on this blog, I'd like to invite you to join with us. One of the privileges of running a mission like AIM is that I have
access to an abundance of opportunities to make a difference.
If there's poverty in our lives, it's probably not a lack of resources, it's probably a lack of opportunities to reach out and make a difference and a connection with people who are truly needy. So I asked our staff, "Who do we really trust in Haiti?" Of course there are many wonderful people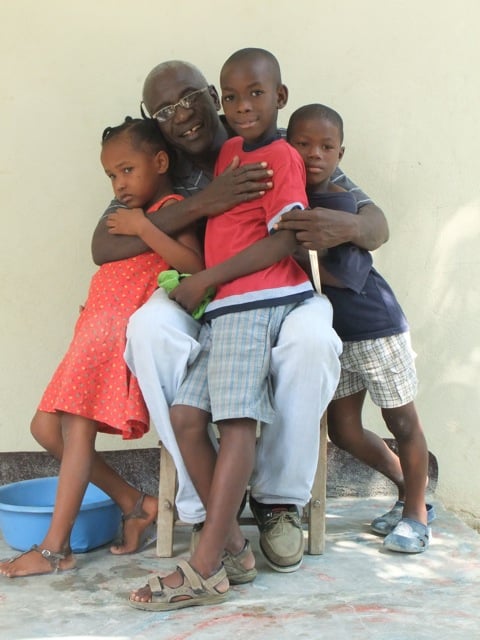 we trust. But, of the nearly 300 Haitian pastors with whom we partner, the one who our staff has found particularly trustworthy is Pastor Jean Claude Sylvain.
Pastor Sylvain leads Tabernacle Chretienne, a church of about 2500 people. He says, "We have 25 families at the Church who have lost everything during the earthquake. Their needs are food, water, tents, and medical care. Our vision is to rebuild the houses that were collapsed, build a school, an orphanage and clinic for the area. We also want to rebuild the church. In addition, we have an orphanage with 65 children but the house is collapsed. Now we lodge them at Fond Blanc in Cabaret."
What we especially appreciate about Pastor Sylvain is that his highest concern is the spiritual well-being of his flock.
Here's how you can help.
Click here
to let me know if you'd like to be a part of our group by praying, going, or giving. And if you want to it independent of us,
click here
to give.
Comments (8)
This man is the real deal. I was up in Fond Blanc with him, and after taking a walk around the village, watching the woman doing their wash by the river and the children laughing and playing in the water, I returned to the orphanage, and there he was with three of the children all leaning on him, totally at ease, feeling secure and loved.

I'll send you the photo I captured of this.

Sorry we'll miss you when u have your adventure with God here.

The story of the Gospel is comprised of the stories of those who follow Jesus without reservation. AIM tells those stories. And they encourage me.

This is the community I went to for a week; and a week that changed my life. He cares more for his people and flock than anyone I've ever met.

We were immediately welcomed with open arms into their "family" at the house next to the community. One of our first real encounters with the way God is moving and how abundantly present He is down there was at their weekly house prayer meeting on Monday night. We prayed, we sang, and we communed together as strangers becoming instant family.

Pastor Jean Claude is absolutely the real deal and an amazing man. Count me in.

Thanks Seth for all your are doing. Headed to Haiti on Sunday and praying for how God might want to use my family.

Suzanne – what an encouraging testimony – thanks.

Melinda – thanks for the pic – just posted it.

Joy – see you there!

I am eager to serve in Haiti, and did go to the website to view the list of dates and trips. I am waiting until I sense a strong call to go. It isn't yet the time, but am drawn to praying for your group, for all the teams and for God to let me know when it will be my turn.

Peace.

Seth,
Thanks for keeping us all connected to what God is doing in Haiti through your updates. I got to share with some friends last night some of stories of healing and hearing God's voice that marked my trip to Haiti in March. Everyone was so encouraged, they have committed to filling up my suitcases with supplies when I return to Haiti next month. Can't wait!