Keith Green was a modern day John the Baptist
Keith Green was 29 when he died in 1982. He was not only a forerunner in the Christian music scene, he also had a clear sense of Jesus' radical call and didn't shy away from his hard truths. These lyrics are more relevant now than ever. Asleep in the Light Do you see…
Keith Green was 29 when he died in 1982. He was not only a forerunner in the Christian music scene, he also had a clear sense of Jesus' radical call and didn't shy away from his hard truths. These lyrics are more relevant now than ever.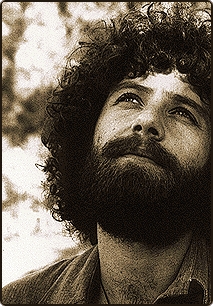 Asleep in the Light
Do you see, do you see, all the people sinking down,
Don't you care, don't you care, are you gonna let them
drown,
How can you be so numb, not to care if they come,
You close your eyes and pretend the job's done.
——————————————————————————–
Oh Bless me Lord, bless me Lord, you know it's all I ever
hear,
No one aches, no one hurts, no one even sheds one tear,
But He cries, He weeps, He bleeds, and He cares for your
needs,
And you just lay back and keep soaking it in, oh, can't you
see it's such sin?
——————————————————————————–
Cause He brings people to your door,
And you turn them away, as you smile and say,
God bless you, be at peace, and all Heaven just weeps,
Cause Jesus came to your door, you've left Him out on the
streets.
——————————————————————————–
Open up, open up, and give yourself away,
You've seen the need, you hear the cry, so how can you
delay,
God's calling and you're the one, but like Jonah you run,
He's told you to speak, but you keep holding it in,
Oh, can't you see it's such sin?
——————————————————————————–
The world is sleeping in the dark,
That the church can't fight, cause it's asleep in the light,
How can you be so dead, when you've been so well fed,
Jesus rose from the grave, and you, you can't even get out
of bed,
Oh, Jesus rose from the dead, come on, get out of your bed.
——————————————————————————–
How can you be so numb, not to care if they come,
You close your eyes and pretend the job's done,
You close your eyes and pretend the job's done,
Don't close your eyes, don't pretend the job's done.
Come away, come away, come away with Me, My love,
Come away, from this mess, come away with Me, My love.
Comments (7)
Great lyrics! We need some more artist like him.

Was just thinking of Keith yesterday. I don't remember what about yesterday's post made me think of him. I think it was the fact that sometimes it feels like you're fulfilling a similar need in the church – the call to get out of our comfortable chairs (never could figure out how people thought pews were comfortable)and pursue the lost to make disciples.

Keith Green is highly promoted down here. We've watched the Memorial Concert video more time than I could tell you…it get's shown to each team that comes short-term too. No Compromise was one of the best books I've read. His musical sound doesn't really satisfy my tastes, but his lyrics are incredible.

Let us finish the chorus he started "..O Lord you're beautiful, your face is all I see, for when your eye are on this child, your grace abounds to me…" Lead on O'King Eternal Lamb of God Jesus Christ – your army awaits, we cry out you are worthy because you were slain,to receive power, glory, and honor – Hail King Jesus! Come warriors of Christ, arise – your King cometh!

You did! That's so awesome. I love his music and have for quite some time. Guess you have great taste… 😉

This is, perhaps, only incidentally related to Keith Green, but I want to know the name of a film that, I understand had "Asleep in the Light" in it. It was this film about this teenager who had some behavioral issues and was sent to a Bible Camp by his parents to shape him up. Turns out he actually became a Christian, and his parents didn't like it. He had a schoolmate who was a hard-core punk, i.e. spiteful and violent, and whom he took on a canoeing trip, and had a chance to rescue. Ring a bell with anyone? It was such a typical 1980s church-high- schooler-group-meeting movie.
Subscribe to Radical Living:
Receive updates on the latest posts as Seth Barnes covers many topics like spiritual formation, what if means to be a christian, how to pray, and more. Radical Living blog is all about a call to excellence in ministry, church, and leadership -as the hands and feet of Jesus.