Last two days to get Kingdom Journeys free
Kingdom Journeys had quite a run this week. And if your a late comer, folks you've got two days to get the Kindle book free here. In three days, we've shipped 17,000 copies, hit #4 on Amazon's nonfiction list and have occupied the #1 spot on the Christian Kindle book list, where it…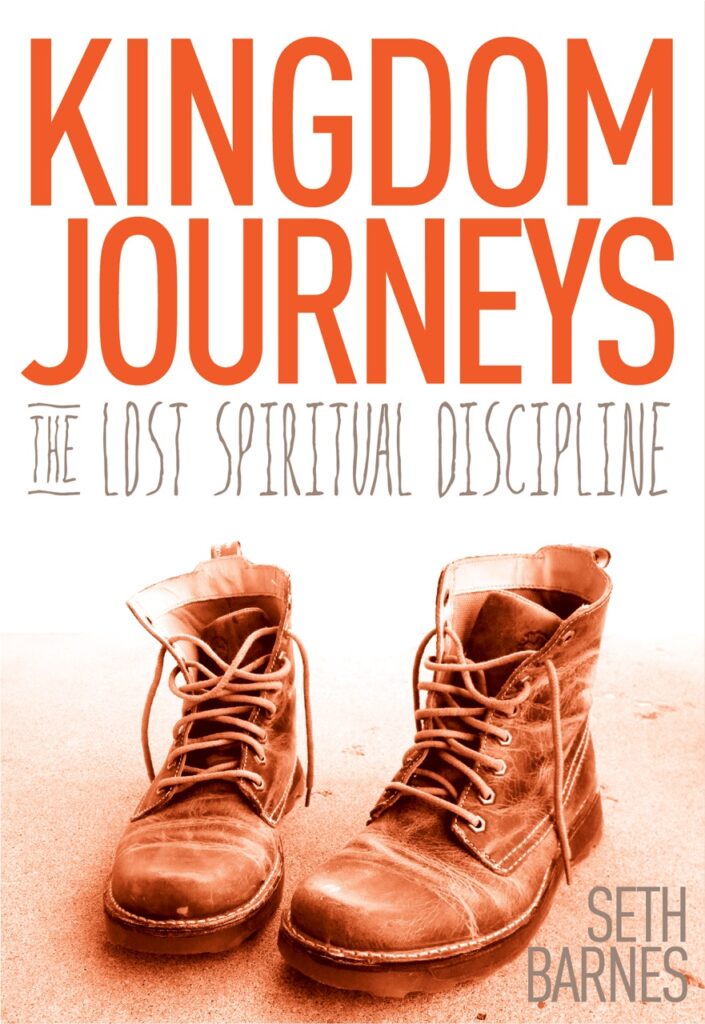 Kingdom Journeys had quite a run this week. And if your a late comer, folks you've got two days to get the Kindle book free here.
In three days, we've shipped 17,000 copies, hit #4 on Amazon's nonfiction list and have occupied the #1 spot on the Christian Kindle book list, where it sits this morning.
53 five-star reviews, 5 four-star reviews, and a slew of favorable blogs about it like this one from Aidan Rogers.
Here are the last four Amazon reviews added last night:
"Kingdom Journeys inspires bravery and boldness. It invites the reader to welcome adventure and the conflict that will undoubtedly come when we are forced to let go of our comfort zone. It paints a picture of a life only available for the courageous few who are willing to depart from status quo and safety. It'll make you want to grab the boots off the cover and embark on your next kingdom journey.
I recommend it highly." –Maria Keckler
—————————————————–
"What an amazing book! A call to move beyond the comfortable and head for abandonment. No, you don't have to go to a third world country to do it, but Seth shares amazing stories of those who walked away from everything, abandoned themselves, went beyond their comfort zone, and came back changed. Walking through these stories with him will open your eyes. This book will help you see what life is really about – not what our culture teaches us. Put it on your MUST-READ list."
– Sundi Jo Graham
"A wonderfully crafted book moving in and out of peoples journeys. I could often relate to different people on their journeys throughout the book as it pertains to my own life and my desires. This is a must read for any one out there wondering what God has for them and how to create a journey of their own. It is rare to find a book this authentic and genuine that sets the tone for your own Kingdom Journey."
– Andrew M.
"I absolutely loooved getting to read this book! Seth is an amazing author with such wisdom from a life well lived. This book describes what each one of us long for, an amazing adventure through life. Who doesn't want to live an incredible story? As we live a kingdom journey those stories follow and our lives begin to go way beyond ourselves. It isn't easy but it is every bit of worth it! Living for our creator in what He created us to live for-well there is no better life to live."
– Moriah
And here are some of the members of the launch team. They have been a gift to me this week – an example of what the body of Christ looks like when it functions well. Thank you all!
Works at Siemens Building Technologies, Inc.

Massage Therapist at Back to Center Massage Therapy

Writer at Ordinary Servant

Certified Business Analyst – Energy Commodity Trading at RWE Trading

Edison State College

Teaching Specialist at University of Minnesota
| | | |
| --- | --- | --- |
| | | |
| | Cuyahoga Valley Christian Academy | |
| Author/Speaker at Sundi Jo | Tuloso – Midway High School | |
| | | Washington, District of Columbia |
| Indiana University–Purdue University Fort Wayne | Communications Director at The Harbour Church | |
| | | Editor at Shyju Mathew Ministries |
Comments (3)
Thanks for the mention and for the book. Great stuff!

Dear Daddy Seth.
I would like to get this book and I have keen desire and pray that God provide funds to translation this book into urdu language.
God bless you daddy.
Your son in Christ.
Emmanuel Sadiq

Emmanuel,

Great! The best way for you to read the book is to go on the Amazon site and download it as a Kindle book for free.