Let's celebrate the people we love
I love witty birthday cards. I read "However old you are is the new 30," and I chuckle. Not because it's true, but because I wish it was. Even cheesy or sappy cards work. If one of my kids sends me one that starts, "I'm thankful for all that you taught me…" it doesn't matter how the ca…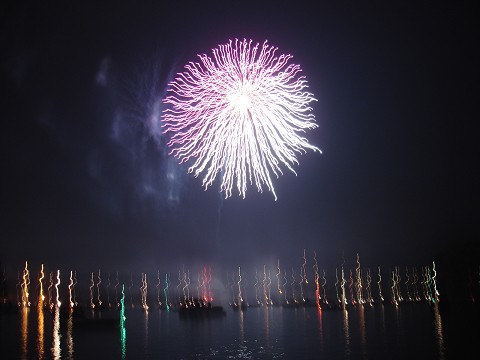 I love witty birthday cards. I read "However old you are is the new 30," and I chuckle. Not because it's true, but because I wish it was.
Even cheesy or sappy cards work. If one of my kids sends me one that starts, "I'm thankful for all that you taught me…" it doesn't matter how the card ends. The point is my kiddo appreciates me.
One of the great things that Facebook does is allow us to have a little on-line birthday party. You can celebrate people whose real life party you'll never be able to attend, all for the cost of about 30 seconds of typing a sentence on their profile page.
It got me out of bed this morning even before my coffee was making itself. At 5:56 I looked at the clock and the thought popped into my mind, "Hey, even now there is a birthday bandwagon forming for me over on FB. I should go look." There's even a jumping the gun phenomenon that happens – last night 20 early well-wishers had posted blurbs a day early.
And sure enough when I opened my computer, there was wonderful evidence that, for all my foibles and bad attitudes, I matter enough that this string of people, many of whom I've never met, care enough to come over to my page and say something celebratory.
I know Mike Paschall will tell me to shut up and just enjoy the attention, but I can't help stepping outside myself and, watching this phenomenon, ask the question: "Why is it that all this hoopla is secretly so delightful?" It's as though there's an inner Sally Field that doesn't quite believe we're worth all the attention, and upon experiencing it, can't help gushing, "They like me – they really like me!"
Life seems to bring us daily evidence that we're not as special as we hoped. We go through seasons of trudging home from work feeling like a diminished Willy Loman (Arthur Miller's tragic salesman). Age visits a succession of indignities on us – joints that creak, eyes that strain. You raise your kids and then the home feels hollow when they leave.
But as we applaud one another, we're reminded of the twinkle that must have been in God's eye when he made us. He made us with fantastic possibilities. He made us with gifts to discover and adventures to live. And I figure if he delights in us so, we do well to reflect that fact to one another with whatever celebrations we can.
Comments (17)
HAPPY BIRTHDAY SETH! I really like you!

my husband always wonders why my family makes a big deal about birthdays. the way i see it is that tons of people celebrate christmas, thanksgiving, valentine's day, etc, but your birthday is the one day it really is about YOU and the one day that you have the right (and others do too) to celebrate YOU!

so, HAPPY BIRTHDAY, SETH! i'm so glad you were born!

Seth, love this post. Somehow as Christians we have bought into the lie that God does not celebrate his children and does not want us to share in His glory (false humility and all). I know that when my son scores a goal in soccer and I yell, "Good job, son…great shot!" he never says, "I can't take any credit, it's all due to my dad…he deserves the credit!" Hogwash! My son glows when I tell him he did well and so should we.

Our Daddy is doing a little dance today and singing a birthday song over His son, Seth.

Thx, I needed that today.

If there was a like button I would press it and I applause our heavenly Daddy in celebration of you!
Happy birthday!

I LOVE this blog! There is something refreshing and unique about a common subject. BTW, we often celebrate birthdays off and on for a week! It's our chance to celebrate his/her worth and value to us.

happy birthday 🙂 enjoy being celebrated! i know that i'm blessed by having met you.

Dear Daddy Seth,
Greetings in sweet name of the Lord Jesus Christ.
Many Happy retuns on the day.May God live long and may God bless you.I am proud of you.
Emmanuel Sadiq

happy birthday, seth. God sure was excited when you finally were born (for eternity he knew you before you were even conceived in your mother's womb); and i'm real glad that our lives have crossed paths. see you in a few days!

I love it.

It's amazing how many times I need to be reminded about the beauty in living a great story, persevering in face of trials, and soaking up the joy when you overcome.

He did make us with special gifts and to go on adventures. If only we can remember that during the day to day grind : )

happy birthday!! this may be late, but id like you to know how much i love your writings and im so thankful to have stumbled on this site.well, maybe He made me, because the things i read from you brought me so much good things, from feeling good to wanting to be always good.. thank you and God bless you with best health and a very long happy life with your family! i love you brother!

YOU ARE WORTH CELEBRATING SETH
AND…glad you are 2 days older than me! 🙂 🙂 hehe
Love you and hope it was a GREAT birthday!

**mArC** The Schifano Tribe

I actually bought you a cake and ate it for you. I let Noah and Samuel blow out the candles. Youre great dude.

Thanks everyone for wishing me happy birthday. I feel celebrated and maybe a little conspicuous (the number of well-wishers on FB was out of control). I hope that you each get that same kind of special treatment at some point soon, especially if you're having a birthday!

Was at Amber's graduation in CA and without internet, so sorry I'm late to the party, but here's my contribution:

Joyous Natal Festivities for the time it takes the Earth or a celestial body (such as an other planet or a moon) to make a single rotation with respect to a star!

Yeah, that means, Happy Birthday- but wanted to say it in a special way for a special dude.