Looking for the ghost of Ted Danson
My sister Christy spotted Ted Danson in the lobby of the Stanley Hotel this past week and I couldn't help wondering whether he'd pop up somewhere thereafter. The occasion was my parents' 50th year anniversary. My extended family is scattered in different parts of the country an…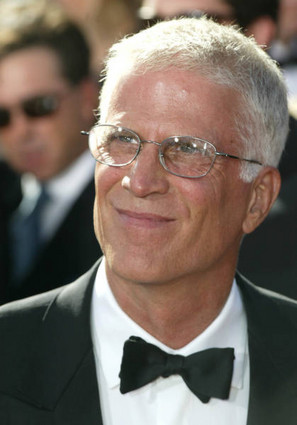 My sister Christy spotted Ted Danson in the lobby of the Stanley Hotel this past week and I couldn't
help wondering whether he'd pop up somewhere thereafter.
The occasion was my parents' 50th year
anniversary. My extended family is
scattered in different parts of the country and every summer, my parents bring
us together for a family reunion, this time in Estes Park, CO.
It's a beautiful place surrounded on every side by the Rocky Mountains. We
stayed in a house behind the Stanley Hotel, a place made infamous by the movie
The Shining. Every day I'd go sit in the lobby and pick up
my email. And I'd hear these tour guides
passing thru the lobby with their little cluster of people, many of them
apparently paranormal enthusiasts. It
costs $10 to hear the tour guides talk about the ghosts still bopping around in
the Stanley Hotel.
The deal is that some TV show about ghosts has caught
evidence of poltergeist activity in the Stanley Hotel. Hearing the tour guide spiel caused me to
reflect that many people have an insatiable thirst for information about
ghosts, but often are paradoxically resistant to spiritual issues. Why is that?
What is it in us that is fascinated by werewolves but won't
talk about demons? Why is it that we're
titillated by ghosts, yet run from the Holy Ghost? Why are people interested in spirits, but put off by the spiritual?
Maybe if I can track down Ted Danson he could help me
understand.
Comments (2)
HA! If only everybody wanted to know HIS name.

Just this morning (7/22/07), a missionary from Belarus was in my Sunday School class. He mentioned that the reason many people are so interested in Harry Potter is that they are looking for the divine and that we need to show Him…
Subscribe to Radical Living:
Receive updates on the latest posts as Seth Barnes covers many topics like spiritual formation, what if means to be a christian, how to pray, and more. Radical Living blog is all about a call to excellence in ministry, church, and leadership -as the hands and feet of Jesus.