Merry Christmas from My Family
Our family is changing. My parents joined us for the picture did this year, as did Remy, our new grandson. It's easy to lose your bearings in a season that is about giving. Whatever you've got, dig deep and find a way to give more. That's what we do. Doing any last-minute Chri…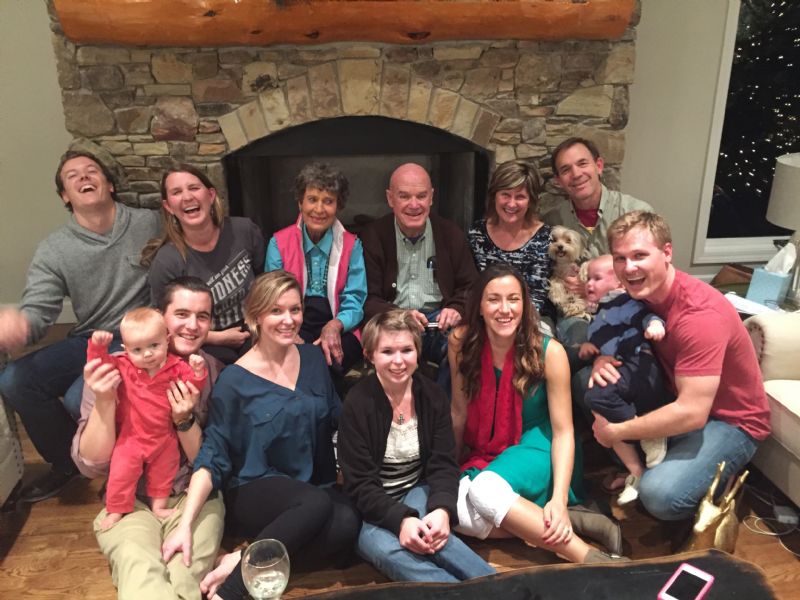 Our family is changing. My parents joined us for the picture did this year, as did Remy, our new grandson.
It's easy to lose your bearings in a season that is about giving. Whatever you've got, dig deep and find a way to give more. That's what we do.
Doing any last-minute Christmas shopping? I have been asked multiple times, "What would you like for Christmas?" To which I often say, "an orphan." I would love to know that instead of getting more stuff, I'm helping to bring life to one Swazi orphan.
When you think about it, we don't really need much in life. Food, shelter, a few changes of clothes, some people who love us, and a connection with God and his master plan. That's about it.
With that in mind, here are some presents to put under your virtual Christmas tree:
Swazi leaders – the most strategic way to care for orphans is to invest in those who will help them. We do that in Swaziland and it's a hugely successful program. If you're looking for a good spiritual return on investment (SROI), then give here.
Fasting info: God called his people to fast regularly. Especially in our comfort-obsessed society, fasting is more important than most of recognize. We need a fast to re-set our internal spiritual and physical gyroscopes. Our leader team is calling a fast for the first three weeks of January. If you've never engaged in a longer fast, let me encourage you to join us.

Gret Glyer's podcast: Gret lives in Malawi, flies to GA quarterly, and runs our media team. He interviewed me last Sunday – check out the link. I'm never very politically correct and that probably showed.
An apology. A friend of mine is doing an inventory of his life and setting the record straight with people he cares about. Consider giving that gift this Christmas.
WR Vloggers – we're trying to get racers to vlog more (a video blog). Here are some of the first.
A new PVT video – parents go on a PVT next year! Save up your pennies!
Yes, this Christmas there will be toys under the tree at the Barnes house. But what I love is not the toys – it's the time having fun with family.
This Christmas you'll find that my grandsons got the gift of a pony and an airplane and a slide. And you'll find that actually, it is their grandfather who is that gift for them. My back is great for pony rides around the carpeted floor. My feet hold Marston as he takes off down the runway. I'm pretty sure I have more fun than he does.
Thanks for the gift that so many of you who read this are to me! I pray that you enjoy God's presence more than anything else you get under the virtual Christmas tree this season!
Comments (6)
Great post … Merry Christmas to You, Karen, and the whole family … All God's Best in 2016!

Well-said. And frameable photo for sure!

Wishing the Barnes clan health, love, laughter and peace! Merry Christmas!

Thanks, Diane. I think your wishes came true this Christmas eve!

Such a great reminder. Thanks Seth!
Subscribe to Radical Living:
Receive updates on the latest posts as Seth Barnes covers many topics like spiritual formation, what if means to be a christian, how to pray, and more. Radical Living blog is all about a call to excellence in ministry, church, and leadership -as the hands and feet of Jesus.