Opportunity to feed orphans
I have an opportunity I'd like to offer you. Children in Swaziland have to fight to live. So many of their parents have died of AIDS. And rising food costs have made it difficult for NGOs like Adventures In Missions and Children's HopeChest to feed them. Through our partne…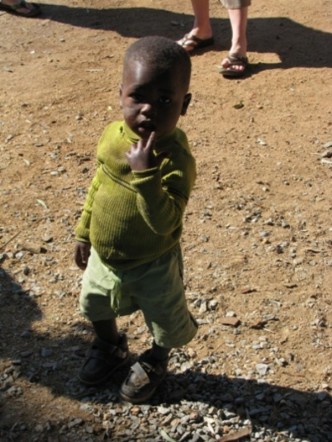 I have an opportunity I'd like to offer you.
Children in Swaziland have to fight to live. So many of their parents have died of AIDS. And rising food costs have made it difficult for NGOs like Adventures In Missions and Children's HopeChest to feed them.

Through our partnership with we feed 5,600 Swazi children every day.
Food costs in Swaziland have gone up over 50% in the last 12 months. To help bring down the cost of feeding them, we have filled a container in the U.S. with food to ship to Swaziland. You can help us get it there.
We need to raise $9,000 by September 30th in order to ship needed food to Swaziland.
We have two containers filled with food and ready to go. One of our partners has funded the cost to ship one container and we need the $9,000 to ship the other one.
One container holds approximately 280,000 meals. That is just $.04 per meal. 

This container will literally bring life to many people. Please consider helping an orphan to eat his next meal.
Please donate here and note "food container."

Comments (2)
Thanks for this update Seth.

Hey! I was wondering if you had an update on how much you still need before the 30th? I have been telling my family about the need and they would like to help and asked how much you still needed?