Some People Will Die Hiding Their Pearls
Britt Baker is a Millennial who has a burden for the Boomer generation. She was standing in front of a group of us Boomers. She had described a vision she saw where we didn't want to give what was valuable to us to the next generation. They were things like pearls. With tears streaming down her…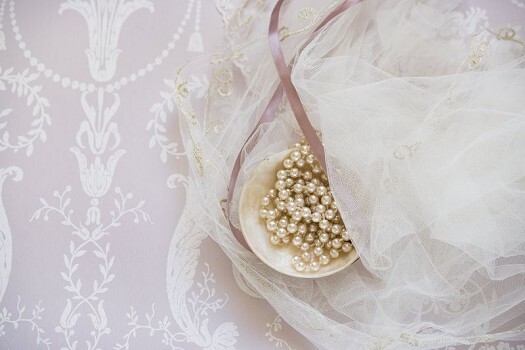 Britt Baker is a Millennial who has a burden for the Boomer generation. She was standing in front of a group of us Boomers. She had described a vision she saw where we didn't want to give what was valuable to us to the next generation. They were things like pearls. With tears streaming down her face she implored, "Please don't take your pearls to the grave with you!"
It was powerful. It impacted those of us who were listening. Britt had gone on the World Race and I had gotten to know her at a debrief in Kenya. I remember her receiving this vision at our Monday morning worship service eight years ago. Here's how she describes it:
During worship I had a vision that involved the "older" generation and the "younger" generation.
In a matter of seconds, I saw thousands of older people with white hair falling backwards into caskets, like a domino effect, clutching their pearls. They had a look of fear and stubbornness, refusing to let their pearls go anywhere except with them, to their graves.
I asked the Lord why they were doing this. "Why are they taking those pearls to their graves? There's no use for them there. We need those!"
God answered me, "They don't trust you."
Their pearls represented their treasure – their wisdom, resources, businesses and ministries. They had fought to gather them. It had cost them blood, sweat and tears. Why should they trust young people who had done nothing to learn their value?
Seeing this vision pierced Britt. She responded to the Lord, "What do we need to do to be trusted? How can we grow in being trustworthy?"
Then the vision continued. She saw thousands of throne-like chairs lined up next to each other. The older people were sitting in them, while Britt and the others from the younger generations were kneeling in front of them with their hands in a cupped position, like they were receiving from them.
Britt described an exchange she saw:
It wasn't a one-sided giving. Everything that their pearls represented was being given. Yet, those of us who were kneeling were giving something in return. I saw a light with two arrows signifying a two-way transaction. The younger generation was giving strength, dreams, and vitality to the ones sitting. A beautiful partnership was taking place with light all around.
Britt came out of the vision. She summarized what she saw, "I took two things away – trust and honor. Every generation needs to learn how to trust and honor the next so we can turn towards each other and work together to build, to impact generations and to finish our race."
Looking at Scripture, Britt cited Malachi 4:6 "He will turn the hearts of the parents to their children, and the hearts of the children to their parents…"
Application questions
As an older person, what are the pearls or treasures you've worked for?
Are they treasures in heaven or earthly treasures (Matt. 6:19-21)?
Who will you pass these treasures onto? Do you trust them? Why or why not?
What could you do to improve the trust between you?
As a younger person, who do you look to for wisdom?
Do you trust and respect them?
Do they know that you trust and respect them?
Do they trust you?
What could you do to improve the trust between you?
Comments (16)
This sure did hit home for me. I liked the vision of clutching my pearls as I fell back into my casket. And was convicted on the message from God, "Trust me." And you are right, it is a two was street. Even the young have pearls to share with those of us who are older. Thanks, love charlie

Yes – I love the pearls that I've received from young people. They've taught be about authenticity. I've learned about the importance of community. As I grow older, they invite me to not do so quickly.

Reading your blog post, the hair on my arms stood up and I fought back tears.

This is the Holy Spirit.

God, spread this far and wide. Break through barriers. Woo us into this. Amen.

This! Yes that is the Britt I know. Thank you for this Word dear sister. And thanks Seth for posting a heaven-sent-message to this "elder" who needed to hear it. My heart response and intention is pass on ALL the pearls He has entrusted to my stewardship.

Isn't she amazing? She always inspires me.

This seems to reflect thoughts in Joel 2:28. Powerful images.

A Harvard survey found that the most influential age group is 60-70. The second most influential age group is 70-80. Third is 50-60. I was kind of taken aback a bit until this testimony. It's very true. We must trust the next generation and give all of our pearls to them. Great word.

That's actually encouraging to hear! The best is yet to come!

Wow this is a beautiful reminder to all of us! Thank you for sharing such an impactful vision!

Wow this is so touching Daddy Seth.l have learnt so many things from Brith Baker's vision but most and famous it's all about trust and honor. Thanks for sharing am blessed ??

Thanks Seth.
Being a boomer who had been trained in my thirties how to pray by a retired missionary, I was blessed beyond description. She shared her pearls with me. It was a hard road though, because she was murdered soon after she had told me she was standing in the gap for the country. It shook me to the core. I thought God didn't protect her – so how could I trust Him? But He showed me that some are called to be the wheat falling in the ground and bearing much fruit. She had given all to Him and He accepted her gift and used it His way. And He gave me promises of protection that He faithfully kept and still does.
But sometimes it is harder to stay and live here on earth and suffer for His Kingdom, than to go Home to our Heavenly Father. The words of James Hudson Taylor (China Inland Mission) after some of his missionaries had died in a violent rebellion. Pearl-words from a man who went Home long before I was born. It depends on His plans for each one of us.
Thank You God, for those who gave their pearls to us. Thank You that we also have pearls to give to the nexrt generation. May they be blessed beyond description too and Your plans be fulfilled. Give us trust so we won't hold back. And help us to trust You above all, always. Thank You Lord Jesus Christ, amen.

Yes, that must've been such a blessing. Where are those amazing women and men of God these days?

I love this! As a mom of young adults my kids have expanded my life, my interests and have enriched me so beyond measure. They opened my eyes to new things and Britt's vision reminded me of what a blessing they are and how thankful to God I am for them.

That's a powerful vision!
It definitely takes an eternal perspective and a posture of stewardship of our roles in the body of Christ to take this to heart.
How much more could we do for the kingdom if we flipped our mistrust of the unknown into the trust of God's sovereignty?
-Joseph

That's the bottom line. And it's kind of absurd to "fight the clock." It's winding down on all of us. The most rational thing is to give what we've got away.