The 3 Incarnations of Jesus
At Christmas, we celebrate the incarnation. Jesus took on flesh. The Latin word carne means "flesh." Thus incarnation means literally "putting on flesh." 1. Jesus himself That's what Jesus, who is spirit, did. He came to earth undressing all the way and then dressed in the muscle, bone and si…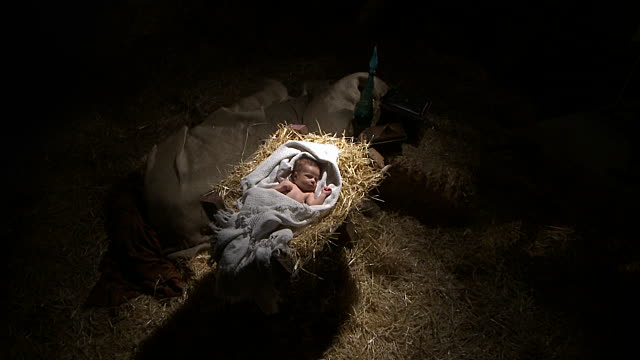 At Christmas, we celebrate the incarnation. Jesus took on flesh. The Latin word carne means "flesh." Thus incarnation means literally "putting on flesh."
1. Jesus himself
That's what Jesus, who is spirit, did. He came to earth undressing all the way and then dressed in the muscle, bone and sinew of a human. He walked amongst us.
Only as someone who looked like us could he show us another way to live. It was a miracle, one that we celebrate and sing about every year. God becoming man – the incarnation.
2. Sent ones
But we can see Jesus taking on flesh in two other ways as well. He calls us as disciples to "go and make disciples of all nations." And as we go, he tells us to do as he did and become weak, like little children. He tells us to take on the culture and customs of those to whom we go to.
A missionary is a "sent one." Jesus commissioned us to replicate the incarnation. Hudson Taylor gave us a good model when he went to China. He took off the suit of a westerner and put on the garb of a local.
Only by taking on the appearance, language and culture of those whom we would disciple can we show them that we love them.
3. The body of Christ
There is a third kind of incarnation. That is when Christians are joined together as the body of Christ. 1 Cor. 12 talks about the different functions of a body: "Just as a body, though one, has many parts, but all its many parts form one body, so it is with Christ."
This third incarnation is something that you see whenever followers of Christ get together and synergize. Because we get together in ways that don't show unity and because we call the buildings in which followers meet "churches," this incarnation often seems to not look much like Jesus.
But it was Jesus' dying prayer that we would come into unity (John 17:20-23). It's what is happening these days in places like Iran where the church is growing faster than anywhere else in the world. This is the manifestation of Jesus that would show the world that he is the son of God – in a way it would be his second coming.
Comments (3)
Thank God for the incarnation in the Body, because on ourselfs we can do Nothing!

Mother Theresa also took of the garb of the poor in Calcutta. Her story is now a movie entitled The Letters. I recommend it. It is very inspiring. She worked with the poor in a cheerful manner but inside she was suffering from depression and feeling forsaken by God. This had to be painful for her. Now she is with him and knows how much he loves her and all of us.

I love how she looked for Jesus in "his distressing disguise" amongst the poor and dying. I love this quote from her:

"One day I met a lady who was dying of cancer in a most terrible condition. And I told her, I say, "You know, this terrible pain is only the kiss of Jesus — a sign that you have come so close to Jesus on the cross that he can kiss you." And she joined her hands together and said, "Mother Teresa, please tell Jesus to stop kissing …"
Comments are closed.
Subscribe to Radical Living:
Receive updates on the latest posts as Seth Barnes covers many topics like spiritual formation, what if means to be a christian, how to pray, and more. Radical Living blog is all about a call to excellence in ministry, church, and leadership -as the hands and feet of Jesus.