The dangers of dependency on a mission trip (part 2)
Second in a series on the issue focuses on dangers to the host church. The reasons for going to a new location for a missions project are largely based on the problem of dependency. Although many sending churches, or their partners, may not recognize the depe…
Second in a series on the issue focuses on dangers to the host church.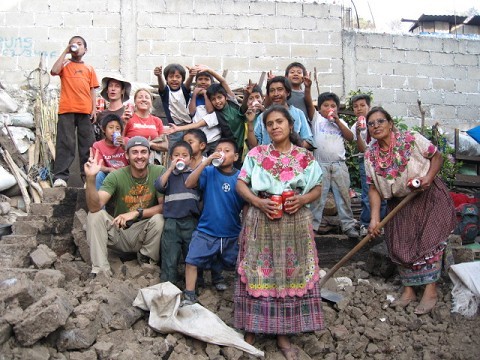 The reasons for going to a new location for a missions
project are largely based on the problem of dependency. Although many sending
churches, or their partners, may not recognize the dependency, it can crop up
in unnoticeable ways, both for themselves and the partner church.
Here are the most common issues surrounding dependency for partner
churches:
1.
Tithing is discouraged
Members of the hosting church or
organization can begin to count on the assistance of their partnering church to
supply their financial needs. Not only do members recognize that their needs
are being met by an outside organization, but leaders can also begin to depend
on this assistance.
2.
Tangible contributions are valued above relationship
Host churches adopt the view "We
don't need to do anything since our friends (internationally, "the Americans")
will come help us." Although many outreaches contain a relationship element,
many involve construction and other tangible/economic advances to the partner. The
host church becomes spoiled by the partnership and ceases to do for itself what
it should be doing.
3.
Jealousy or competition
Contempt towards the partner can be
built within the church's community due to the relationship built with the
sending church. Although unintentional and usually misperceived, other churches
not receiving assistance compare themselves to the partner church/organization.
Tomorrow's blog addresses dangers to your group from dependent relationships.
Subscribe to Radical Living:
Receive updates on the latest posts as Seth Barnes covers many topics like spiritual formation, what if means to be a christian, how to pray, and more. Radical Living blog is all about a call to excellence in ministry, church, and leadership -as the hands and feet of Jesus.