The difference between intentions & actions
"Even small children are known by their actions." Proverbs 20:11 "I didn't mean to," John said, surveying the damage his go-kart had done to his neighbor's flower garden when it veered off the sidewalk. And, at 12 years-old, many of us may give John a pass – he's a good ki…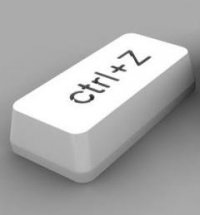 "I didn't mean to," John said, surveying the damage his go-kart had done to his neighbor's flower garden when it veered off the sidewalk.
And, at 12 years-old, many of us may give John a pass – he's a good kid and it was an honest mistake. But at what age do you hold John and his peers accountable for their actions? At what point are a person's intentions irrelevant?
One of my favorite quotes is from Herbert Spencer, "The ultimate result of shielding men from the effects of folly is to fill the world with fools." As parents, we raised our children to see that actions have consequences. On your computer, control-Z enables you to undo your last keystroke. But in real life, when you make a mistake, things may not work out as you hoped.
Somewhere along the line, this simple message about how life works didn't filter down to my children's generation. Somehow, whether because of the good, but flawed, intentions of their helicopter parents, or a culture that gives out soccer trophies simply because you participated, a lot of people equate their intentions and their actions.
Of course, life isn't fair. Bad things happen to good people. If we touch the burner on the stove, our hands get burned. And many of us are experiential learners who have to be given a chance to feel pain.
Is there a situation in your life where you feel you got a raw deal? Is there a relationship you've got that is in a bad place now? Consider how your actions may have, despite your good intentions, contributed to the situation. You'll go to the next level in life when you take responsibility not for how you wish things were, but how they are.
Comments (5)
How timely for me?!
Thanx Daddy Seth!!

Thank you for this reminder Seth. This truth is where the rubber hits the road and life makes up her mind about things. I used to be very close to someone who in the face of some explosive event would say …"I didn't intend for that to happen or I didn't think that would hurt anyone". It is easy to be tempted to judge ourselves based on intentions and others based on their actions. I've been guilty of that before.

A great blog – stumbled upon your blog as I was searching for some inspiration on Leadership and have decided to follow

and thank you for reminding me through today's blogs – I too have made that mistake and ultimately we need to learn how to take responsibility for both our intentions and actions

Seth, another great blog…I am reminded of my teenage son's choices in life and the fact that he learns best through the "school of hard knocks". I think it is his generation that sometimes learns best from this "school". Thank you for your insight…

Hi Seth,
I recently stumbled across your blog while sitting at my desk in Australia and I'm enjoying your observations.

Sadly many people, myself included, don't make good use of OPE (other people's experience) and have to learn things the hard way. Helping a chicken out of its egg or a butterfly out of its cocoon prevents the required growth from taking place. Having to help replant a garden bed or replace a broken window is sometimes the best way for a child to learn about consequences.