The Fruits of Patient Living Can Be Ours
Once we were with friends driving to the Deer Lodge restaurant in the North Georgia mountains. I had heard about its big steaks. As we ascended the mountain, we marveled at the autumn foliage. We also began to wonder "where is this dumb restaurant?" We didn't have a map and we didn't have …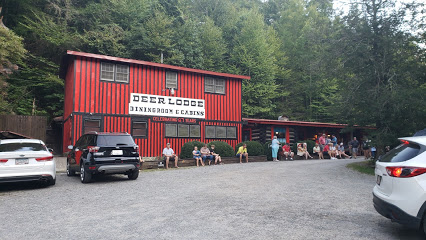 Once we were with friends driving to the Deer Lodge restaurant in the North Georgia mountains. I had heard about its big steaks.
As we ascended the mountain, we marveled at the autumn foliage. We also began to wonder "where is this dumb restaurant?" We didn't have a map and we didn't have cell phone connection. We just kept driving and wondering if we were on the right road.
"Should we turn around and go back to Helen, where we knew we could get a good meal, or should we take our chances and keep going?" I thought.
Finally I saw a phone booth up ahead. "Let's stop there and I'll make a call to the restaurant," I said.
So we stopped and I made the call. I described the road we were on and the place we stopped.
The lady on the other end replied, "It's just ahead."
So I got back in the car. We hadn't gone more than a hundred yards and there was the Deer Lodge!
We laughed at the absurdity of stopping to get confirmation that the thing we were looking for was so close.
I thought about that. Things take time. They take the time that they take. Sometimes urgency is needed, but often it's patience and perseverance that are needed. The thing we're looking for is often just a hundred yards up the road. We can't see it, but it's there.
As a nation, we are on the edge of a breakthrough. Vaccinations have gone well. Herd immunity is around the corner. The fruits of patient living will soon be ours if we are ready to harvest them.
What circumstance are you going through that feels like it's taking forever? What breakthrough may await you just ahead if you decide to press through?
Ask God for his perspective. Ask him where you need faith and where you need patience. What you've been waiting for is often just ahead.
Comments (6)
Great timing on this one for me Seth

this is good – thanks Seth

Perfect message for me this morning. Such wisdom. Thank you Seth!

So often these observations and messages tie in together so perfectly as we also learn about trust and obedience. Thanks seth!!!!

Wonderful reminder. Hebrews 11:13 is a favorite. Love you brother.
Butch

Very good comments. Is. 64:4 assures us that God acts for those who wait for Him. The problem isn't with Him but with me. Waiting is not my favorite posture. Often us old dogs still need to learn new tricks.
Subscribe to Radical Living:
Receive updates on the latest posts as Seth Barnes covers many topics like spiritual formation, what if means to be a christian, how to pray, and more. Radical Living blog is all about a call to excellence in ministry, church, and leadership -as the hands and feet of Jesus.