The heart behind a missions gala
Some people have heard about Epoch, a missions gala we're putting on this month with some friends and partners, and they've gotten the wrong idea. It's not about tuxedos and fine dining, nor is it about rubbing elbows with the right crowd. It's about celebrating unsung heroes, about te…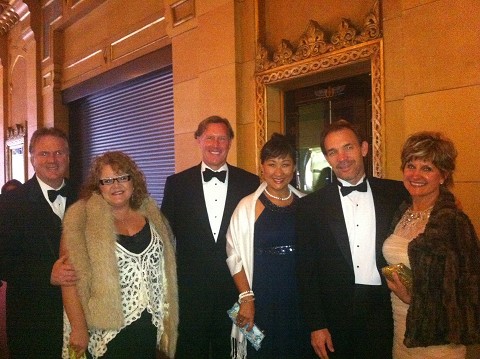 Some people have heard about
Epoch
, a missions gala we're putting on this month with some friends and
partners
, and they've gotten the wrong idea.
It's not about tuxedos and fine dining, nor is it about rubbing elbows with the right crowd. It's about celebrating
unsung heroes
, about telling the stories that you won't hear on the evening news.
I've been in missions long enough to know that most missionaries don't get the credit they deserve. Of course, that's not why they do the work. They're striving for a prize they won't receive in this life. But what's wrong with honoring them for just one night — with music, prizes, and amazing food?
What's wrong with celebrating?

The parable of a wedding banquet is used to describe the kingdom of heaven. (Matt. 22:1-14)
Jesus' first miracle is when he turns water into wine at a wedding reception. (Jn. 2)
Eternity is described as one great wedding feast. (Rev. 19:7-9)
The story of the prodigal son finishes with a giant block party. (Luke 15)
Certainly, there is something celebratory about the heart of God.
Sure, we could've done a picnic in a local park, but we wanted to do something extravagant. We wanted to bless those who have given their lives to the cause of the Gospel. We wanted to make them feel special. We wanted to reward their hard work.
So yes, one way to think of it as an over-priced dinner for missionaries. And if you think of it like that, I can see the irony. But another way is to think of it as a hoisting up of heroes, a foretaste of heaven — which from what I read sounds like one, big party.
If you'd like to celebrate those who largely go unnoticed — even, unfortunately, within the Body of Christ sometimes — join us on October 24 at the Fox Theater in Atlanta.
You can get tickets here.
Comments (3)
Party on, Seth and all attendees!
I'm all about the parties! Whee-hoo!

Sounds like a grand and glorious reason to dress to the nines…
And party on down!

Love,
Judith

Sounds like a great idea and a good time. I wish I lived closer so I could attend. We need to celebrate things that really matter.