The magic of incremental affection
Hong Kong was a great time of debriefing with the World Racers. Very soon, they will be on their way home, and a new team will be taking their place in January. I am now with my wife Karen in the Philippines, visiting our son Seth.Few people fall in love at first sight. Most of us fall in love gr…
Hong Kong was a great time of debriefing with the World Racers. Very soon, they will be on their way home, and a new team will be taking their place in January. I am now with my wife Karen in the Philippines, visiting our son Seth.
Few people fall in love at first sight. Most of us fall in love gradually as
we give and take affection from one another. We've been burned enough by life
that we trust slowly. We let down our protective barriers gradually.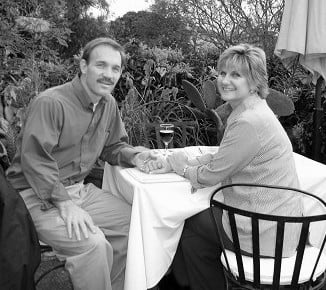 The paradox is that we live in a society that glorifies instant intimacy – a
pattern of behavior that leads either to perpetual heartbreak or practiced
shallowness.
We need to practice the magic of incremental affection with one another.
We
need to pry open one another's hearts slowly and respectfully, whispering of
our significance as we do so.
Show me that I matter and that I make a
difference in your life and I am yours. Be patient with my slow-trusting,
twice-bitten ways and I might just be your friend forever.
That's how I make disciples, slowly, showing up in a person's life over the
course of years.
That's how I want to care for orphans – showing one or two (or twenty?) that
they are special, that I remember their birthday, that ultimately life is worth
living and even an orphan can trust his or her heart and all the secrets it
holds to a few people who will count that trust sacred and honor their
humanity.
Comments (3)
Whoa! Good blog… something in my heart just jumped out and said YES!

Thanks, Seth… again, your timing is perfect (I credit God with that ;-)..) Have a great time with your wife and son, and thanks for how you pour your life out into others.
Warm regards,
Di
Subscribe to Radical Living:
Receive updates on the latest posts as Seth Barnes covers many topics like spiritual formation, what if means to be a christian, how to pray, and more. Radical Living blog is all about a call to excellence in ministry, church, and leadership -as the hands and feet of Jesus.