The poor are our relatives
share your food with the hungry… provide the poor wanderer with shelter… when you see the naked, clothe him… do not to turn away from your own flesh and blood* A little while ago, the Lord showed me that some good friends who are going through a time of testing are not …
share your food with the hu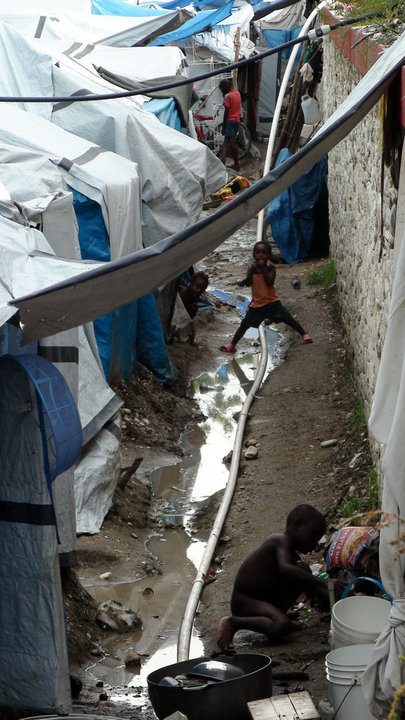 ngry…
provide
the poor wanderer with shelter…
when you see the naked, clothe him…

do not to turn away from your own flesh and blood*
A little while ago, the Lord showed me that some good friends who are going through a time of testing are not just friends – they are flesh and blood, family. We need to treat them as family.
God was telling me that I have too many walls in my life, too many locked doors. I needed to do what this verse says, considering the poor wanderer as my flesh and blood family member.
God doesn't ask me or you to assess the motives of the homeless,
hungry, and naked. The fact is, they very likely may be trying to scam
us; but no matter. They are broken just like we are. When we lay eyes
on them, we are told to respond. We are told elsewhere that it's God's
job to judge the heart. It's our job to make the compassion that He
feels tangible – to put legs on it.
It's a messy ministry, but it's the one that Jesus wants us to embrace.

So in Isaiah 58, God addresses the opportunities to give that we ignored. All of us who have food or shelter have something to offer the hungry or homeless. Those with clothes need to share them. And, perhaps most importantly, we can posture ourselves with hearts of warmth and openness.
Our reaction to the needy may be to want to avoid them, but we are told to not turn away; we are connected to these people. We share our humanity; we have the same blood flowing in our veins. To turn away from them is to deny our best selves.


How many times do we drive by the homeless man with the sign proclaiming his need? Do we think to ourselves, "He'll just use money on booze"? If so, we're missing the point! We are that man's divine safety net! We are God's plan for his care.

I got an email describing the plight of one of young girl who illustrates this point. Busi was a six-year old girl in Swaziland who has suffered more than anyone should ever suffer. Some co-workers of mine met her in the hospital. She had third degree burns on more than 40% of her body. The scar tissue fused her limbs, leaving her almost immobile. She needed extensive skin grafting and reconstruction. During her time in the hospital, both her parents died of AIDS. God says not to turn away from Busi, our flesh and blood. One of my precious spiritual family members took God at His word and adopted her.

We read about Africans dying of AIDS in our newspapers, but the need seems so remote. God says that these people are our relatives, our own flesh and blood. We mustn't turn away – we've been commanded to help.
*Isaiah 58:7
Comments (7)
Amen Seth.

Giving is about seeing need in our hearts, not the recipient's intent.

Safe travels,
John Hodgin

This is the key right here: "God doesn't ask me or you to assess the motives of the homeless, hungry, and naked."

Amen!

Seth,

Funny how God works. I got this yesterday and sat on it. I struggled with these very things today and the Holy Spirit just had me read your blog and spoke to me.

Thanks!

Glenn

It 'just so happened' that I stumbled upon your site today. I don't believe it was a coincidence. For the past 6 months my family has been feeling a 'calling.' A lot of what we are going through I was able to read from your posts. We have been 'simplifying' for 6 months. Two nights ago I was asking my husband how much he thought that we could get if we sold our bedroom furniture so that we could put it towards God's kingdom. My husband has been asked to co-lead a mission trip to Haiti. We feel God is really trying to use us and I am so thankful that I can get some information from your site. Please remember us in your prayers!

WONDERFUL! yes!! Love this word!

So true, our very own flesh and blood. So, if our brothers and sisters are suffering in Chine, being persecuted for their faith do we not suffer also??

If my brothers and sisters are struggling, starving in Swaziland, do I not suffer also??

We are ONE body in Christ.

I have been struggling since my last trip to Swaziland. Knowing the plight of the people I know in the small town of Nsoko. Starvation, rampant HIV/AIDS. I have been praying the Kingdom of God over the region. Do we represent the Kingdom of God? Our very presence brings the Kingdom of God.

Can I sit comfortable in my warm home when I Know so may homeless sleep outside on the streets on these cold nights?

We are the answer to so many of these questions.

I am seeking the Lord on what is next, but I say yes and Amen Seth to the fact we are interdependent. We need each other, the whole body. I pray that the western body of Christ will be more and more connected to the body through out the nations this year. I pray that this year, would be pivotal in the body moving towards a Kingdom mentality, ans Act 2, sharing all we have.

Thanks for this Seth.

Look around you and you will see many of the poor, the homeless, and the needy. They are in every community and the children are in every school. We can help, we can make a difference without going far from home.
Subscribe to Radical Living:
Receive updates on the latest posts as Seth Barnes covers many topics like spiritual formation, what if means to be a christian, how to pray, and more. Radical Living blog is all about a call to excellence in ministry, church, and leadership -as the hands and feet of Jesus.