To exercise or not
A while back my doctor said I should lose some weight. Ever since getting in shape for the Tybee Island marathon that I ran last year about this time, I have run a consistent 25 miles a week. That's about 70…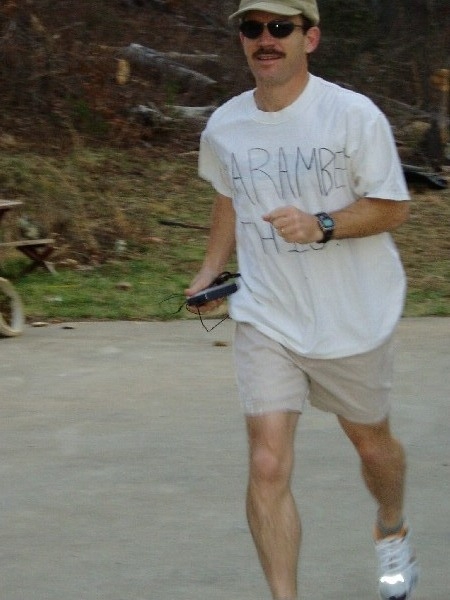 A while back my doctor said I should lose some weight. Ever since getting in shape for the Tybee Island marathon that I ran last year about this time, I have run a consistent 25 miles a week. That's about 70 weeks in a row (OK, this week I came up short – I'll make it up next week).
Not that I like it. It's boring, exhausting, and running in the winter when it's windy is only for crazy people. But here's the dilemma that made me heed the doctor's advice: when I hit 40, my cholesterol began climbing and I realized that if I was going to see my grandbabies graduating from college, something had to give.
A lot of people faced with my predicament sign up for a membership at a health club, only to discover they're too busy to get their money's worth. A friend of mine bought a $3000 treadmill. Some people join basketball leagues and embarrass themselves against young opponents.
All I know is that in America, we've got a real problem with food – the average person between the ages of 20 and 40 gains 40 pounds in an era where diabetes is skyrocketing. You've got to find an answer for that. And maybe it's politically incorrect to say it, but it's amazing how a church that struggles with the sin of gluttony can moralize about other people's failings. We need more grace, more exercise and less food.
Subscribe to Radical Living:
Receive updates on the latest posts as Seth Barnes covers many topics like spiritual formation, what if means to be a christian, how to pray, and more. Radical Living blog is all about a call to excellence in ministry, church, and leadership -as the hands and feet of Jesus.