The Kingdom was Jesus' favorite subject, but one you
rarely hear preached from American pulpits.
Adam lost it, and Jesus came to give the enemy notice that we, the people of God, will reclaim it. It's
another reality. It exists alongside our own.
Jesus taught us to pray, "May your kingdom come on earth
as it is in heaven." His message was: "The kingdom of God is at hand."
Jesus explained it through parables and in Matt. 13:13 says, "This
is why I speak to them in parables."
Why? Because you get at truth thru comparison. Matt. 13
lists these allegories for the kingdom:
Like a sower working with different
soil
Like yeast
Like wheat &
weeds
Like a seed
Like a treasure
Like a valuable
pearl
Like a net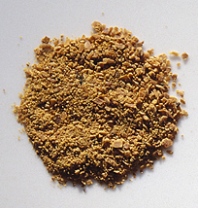 He's describing it like you would describe the facets on
a prism to someone who can barely see.
Brian McClaren says this: "Jesus' message of the
kingdom of
God scandalizes by showing
the weakness of the apparently powerful and the power of the apparently weak."
Perhaps the word
religious has
come for some people to mean "believing in God, but not the kingdom of God."
When we pray, "Thy kingdom come, thy will be done,"
we're praying for the King's dominion and will to be realized right here, right
now. That is a life-transforming, paradigm-shattering way to "do" normal
Christianity. God has not kept his desires secret: He wants the reality of
heaven to invade this rebel-torn world, to transform it, to bring it under his
headship.