We need change
In the past, when I lost my job, the change made me take a hard look at who I was and where I was going. When our kids went off to college, the atmosphere in our house changed. When AIM's ministry expanded to help orphans and disciple 20-somethings, the atmosphere changed there as well. A…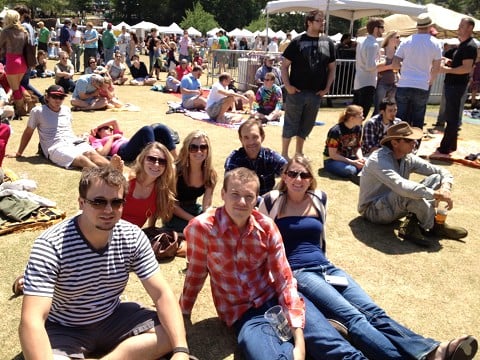 In the past, when I lost my job, the change made me take a hard look at who I was and where I was going. When our kids went off to college, the atmosphere in our house changed.
When AIM's ministry expanded to help orphans and disciple 20-somethings,
the atmosphere changed there as well.
A lot of people don't like change. It upsets apple carts. You have to let go of things that may have been comfortable. Change in circumstances often requires you to change how you live or the way in which you interact with others. A change at work may mean that you have to look for another job. Suddenly, you face an uncertain future.
But there's an upside to change as well. When things change, you become more aware of what's around you. You get a chance to evaluate things that may not be the best. The re-assessment may allow you to sweep out things that are broken or dysfunctional in your life.
When we moved up to Georgia from Florida, one of the immediate
benefits was that we began to experience the four seasons. Whereas in
West Palm Beach everything was just a variation on the theme of summer,
we found the change of weather invigorating. Yesterday we went to the Sweetwater Festival in Atlanta and celebrated the brisk spring weather by listening to a bluegrass band.
In point of fact, change is normal. Our bodies continually change. For one brief span of time, we are young and virile, and thereafter we fight off the effects of aging.
Change brings opportunity. New relationships. New chances to work on our dreams. New venues. Even unwanted change can usher in a new season where life begins to take a positive turn.
The best strategy when change comes is to embrace it and welcome it. We serve a God who allows change to visit our lives for our good. Change forces us to depend on him. Change causes us to give thanks for those things we may no longer have. And as we give thanks, God may show us how his kingdom is coming. We get to see him working in new ways.
Are you in a season of change? What about your life and heart may need to change to embrace the opportunities God wants to bring your way?
Comments (4)
Whaoh!!! I am soo refreshed by this article. Beautiful. Bless you

I always fight against change but yet I get bored if there isn't change and actually NEED change to keep me from just getting stuck. The past several years have made me realize that change is part of life… some seasons are filled with constant change but even the ones that aren't still involve change and it's okay. Living in Ukraine, change is almost the only certain constant. If you get accustomed to how something works it WILL change.

I think in my life what STILL needs to change is that I need to see with God's perspective, myself and others, and be willing to step into places that are not comfortable not worrying about my possible failure but confident in God showing up and doing His work.

West Palm, huh. I grew up in Jupiter Farms. Now living near Clemson, SC. Loving the seasons. That part of change I enjoy. 🙂
Comments are closed.
Subscribe to Radical Living:
Receive updates on the latest posts as Seth Barnes covers many topics like spiritual formation, what if means to be a christian, how to pray, and more. Radical Living blog is all about a call to excellence in ministry, church, and leadership -as the hands and feet of Jesus.