When an authority figure puts you down
A friend called me up this week looking for prayer and some counsel. An influential person in his life thinks he's a liar and is making life very difficult for him. He feels judged – it's plaguing his thoughts. I told him to hang in there – I believe the person will discover their error in time a…
A friend called me up this week looking for prayer and some counsel. An influential person in his life thinks he's a liar and is making life very difficult for him. He feels judged – it's plaguing his thoughts. I told him to hang in there – I believe the person will discover their error in time and eventually will come to him and apologize.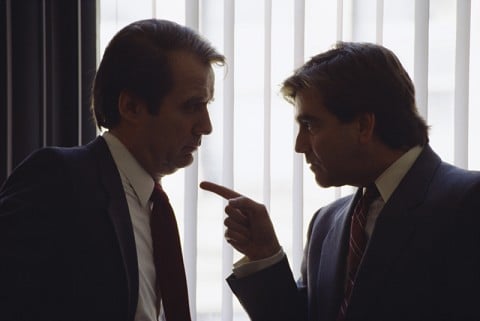 All of our lives, people do this to us – they label and diminish us. But when an authority figure puts you down – especially in public – it can be devastating.
It's a real problem when people we respect do this because so many of us internalize these hurtful words and even start to believe them.
This is particularly true in the workplace, where we too often find ourselves in a role that doesn't fit us. Which is why I believe you need to be careful in choosing your bosses and those who are in
authority over you
.
Let me exhort you to never trust someone with your role until you can first trust them with your
identity
.
Our life in the workplace paints a sketchy, incomplete picture of who we really are. I may be highly productive at work, but a terrible husband, friend, and father.
My identity is a composite of all those roles combined with such things as my interests, experiences, and abilities. Few people understand our hearts and can help us to shape our identity. Some may see one facet of us and give us feedback, but they are usually not to be trusted.
A boss may see the 10% of you that functions poorly in a given role at work and declare "Jones, you just don't get it do you? You'll never amount to anything." Which is why I say, never trust someone with your role until you can trust them with your identity. If they don't know who you are, then they are not likely to ensure a good fit with what you do.
Bosses are typically not a good source of information about your identity. Their feedback is too one-dimensional. Few people are to be trusted with this business of helping you define who you really are.
Of all categories of people, probably moms are the most reliable. Many mothers are good students of their children and can believe the best about them. But even their feedback can be misleading and can leave you as their child feeling pigeon holed.
Comments (3)
That's a great word! AMEN and AMEN!

So so so true!

Caroline and I have been discussing how we're still learning how to think and act differently after having some of these negative experiences in our lives. It only takes a little while for other people's opinions of you to start to influence your opinion of yourself. What a war to fight through those lies!

I'm very thankful I have a boss and co-workers that love, encourage, and affirm me. Thanks Seth!

thanks, Ericka. easy to be that way when i'm surrounded by stars like you!
Subscribe to Radical Living:
Receive updates on the latest posts as Seth Barnes covers many topics like spiritual formation, what if means to be a christian, how to pray, and more. Radical Living blog is all about a call to excellence in ministry, church, and leadership -as the hands and feet of Jesus.