Youth pastors as hired guns
Youth pastors approaching 50 often run right into a brick wall. The really tragic thing is when a guy like Mike pours himself into his youth ministry for years and years and then is rewarded with a pink slip. Mike is one of the best youth pastors I know. He has given the b…
Youth pastors approaching 50 often run right into a brick
wall. The really tragic thing is when a
guy like Mike pours himself into his youth ministry for years and years and
then is rewarded with a pink slip.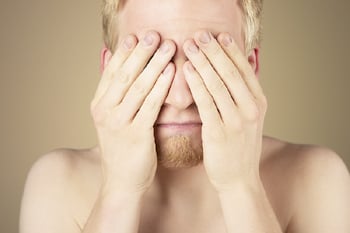 Mike is one of the best youth pastors I know. He has given the best years of his life to
his church. If ever there was a guy who
deserved to be celebrated for his long-term commitment to a relatively
thankless job, it was Mike.
When I saw what happened to Mike, I figured it was just bad
luck. But then I saw this same ugly
phenomenon happening in the last few months to three other guys. All of them had committed their lives to
discipling young people. They were
succeeding in the one criteria of success that means anything: Young people graduated to adulthood making
Jesus lord of their lives.
The common denominator for these four guys is that at the
end of the day, no matter how they poured their lives out for their ministry,
they were still treated as hired guns by their boss, the senior pastor.
Senior pastors will usually leave well enough alone. But let some student complain to his father,
who happens to be an elder in the church, and the senior pastor has to do
something.
If the complaints against the youth pastor continue or are
joined by the complaints of others, then that youth pastor has a real
problem. The nature of his hired gun
status is exposed. If the senior pastor
is relatively spineless and the elder board relatively clueless, then this
youth pastor nightmare can become a reality.
What's broken here?
Is it just the system? Steve is
one of these youth pastors who, at the peak of their careers, had a political
train wreck and was asked to leave his church.
I don't know a more gracious guy than Steve, but he had to restrain
himself from telling the whole lot of them to take a flying leap.
You hate to leave a place with sheep bites on
your rear.*
*Maybe that's what Jesus was
talking about when he said "turn the other cheek."
Comments (10)
ha ha – That's funny Seth! Hope you are doing well! Flaps

What is broken? Too much. It's the system (youth work is just a stepping stone to REAL ministry, i.e. sr. pastor), but it's more than that. Even if a pastor wants to buck this, he gets pressure from the congregation, as you mentioned. The biggest problem, though, is that nobody seems to think that it takes skill and gifting to disciple teens into life long relationship with Christ and his church. I have been looking at church job descriptions lately (I am looking for a place to serve) and they are a mile long, with amazingly deep expectations. Then the bottom line comes and they are looking for a recent college graduate that they will pay next to nothing for his service. Somewhere this has got to change if our youth are going to be the hope of the church in the now and the soon to be.

Well consider this, lets build a ministry around the children,youth and young adults. Then the old hens and roosters take second seat to them. Simply put lets reverse the way it's done today. I know, now you come to the financial side of the equation, who is going to provide the finaincal support? Good question, but if what Seth is saying is true (and it is) then the question remains. DO THEY HAVE SUPPORT NOW?

Thanks for your encouragement, Seth, and thanks for telling the truth.

I agree something is very wrong systemically.

There is only one biblical construct that authorizes "youth ministry", that is taking care of orphans. That is truly what the youth are today. Christian parents have abdicated their biblical authority and responsibility of discipling their children to the church. This is a bad situation, as parents are overwhelmingly successful at discipling their own children and youth ministries (apart from parental support) not so much. Since 75% (the most generous number) of all first year college student leave the faith forever, then youth ministers as discipliner's aided by parental abandonment is a failed system. Primarily, churches need to be training parents to be the main discipler of their children again.
Now in my area we have access to unchristian children whose parents do not come to church. This is our opportunity through our youth ministry to attempt to love them and led them to Jesus. They are, in effect, orphans in the faith. That is what we do. It is the primary calling of our church. Our people know this and support this. In fact, God called our church to do this from the beginning and most of our older members where brought to faith through that very ministry.

So, i am sorry to here about Steve and all the Steves out there. It is at times a thankless and under-appreciated job/ministry. However, it is God whom you serve. Ministry is supposed to be hard. In that difficulty God proves He is God and you recognize that you need Him more than anything else.

BTW, my small rural SW Arkansas church is looking for a Steve that will pour out his life in our town's children.

'pastor' David Owens said this…

75% of all first year college student leave the faith forever

God said this…

1John 2:19 They went out from us, but they were not of us; for if they had been of us, they would no doubt have continued with us: but they went out, that they might be made manifest that they were not all of us.

God says they did NOT leave the faith, they were NEVER of the faith!

David Owens calls the Scriptures a lie.

Isn't that amazing, yes indeed something is broke, isn't it?

Craig, seems to me your being unnecessarily polemical here saying that "David Owens calls the Scriptures a lie."

It depends on what he meant by "the faith." I'm guessing he wasn't using it as a theological litmus test for salvation, but more of a way of classifying those who have grown up in "Christian" homes.

What do you think about the larger point he was making that "churches need to be training parents to be the main discipler of their children"?

Wow, Craig, talk about missing the point. No one is debating the perseverance of the saints here.

Scott has a great point. I know that this blog is really old but we have started a Church just for youth. We are not affilated with any other church. Our only purpose is to minister to and meet the needs of young people ages 12-18. God, i belive, is preparing the way for a whole new way of doing church. I no longer have a desire to just help raise up good Presbyterians or good Baptist….I want to be in partnership with Christ in bringing up good Christ followers. Our church is funded by a few christain families and business owners that want to see this generation change. Follow Christ and he will make a way. Break the mold of religion and enter the world of CHRIST. Its the most freedom you will ever know.
thedooryc.yahoo.com
Blessings, Pastor Dave Boughter

Awesome, Dave. The issue of fathering is huge. They have massive father wounds. Let me connect you to a great guy in that regard, Dan Waits. I recommend getting in touch with him about how to provide the fathering that young people need.
Subscribe to Radical Living:
Receive updates on the latest posts as Seth Barnes covers many topics like spiritual formation, what if means to be a christian, how to pray, and more. Radical Living blog is all about a call to excellence in ministry, church, and leadership -as the hands and feet of Jesus.