4 Opportunities Young People Deserve
We Christians wonder why so many young people are leaving the faith and struggling. We point our finger at media and other villains. But perhaps we should look at ourselves first. What does the Bible say that believers need? After spending much of my life seeking to impart faith to young people,…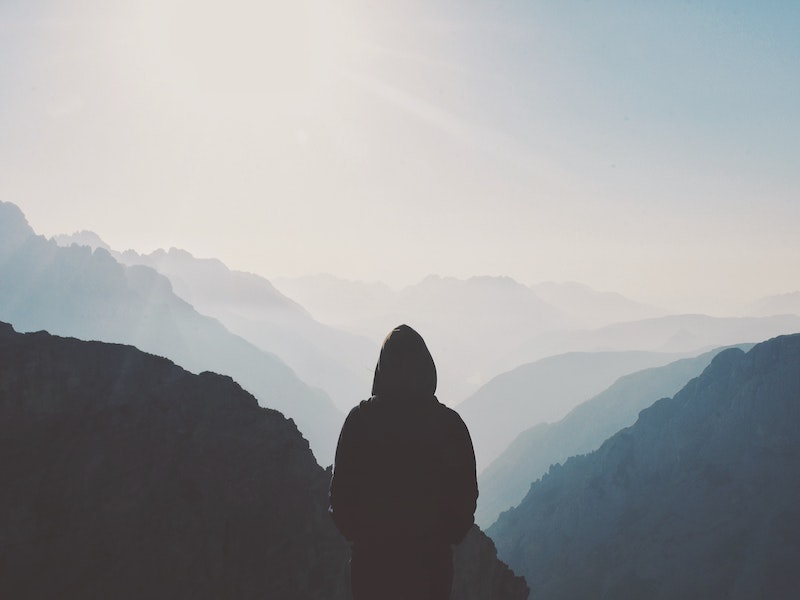 We Christians wonder why so many young people are leaving the faith and struggling. We point our finger at media and other villains. But perhaps we should look at ourselves first. What does the Bible say that believers need? After spending much of my life seeking to impart faith to young people, here are four things that I've found work:
1. Experience
All young people should have the opportunity to walk as Jesus and his disciples walked.
"Whoever claims to abide in Him must walk as Jesus walked." 1 John 2:6
Where does faith come from? It may be grounded in good theology, but it comes from the heart. It comes from experiences that impact the heart. The faith Jesus and his disciples walked out was radical. Young people deserve the opportunity to see if that model Jesus gave us still works.
2. Initiation
Young people deserve a particular kind of experience – an initiation. We see Jesus initiating his disciples in Matthew 10. The church should send out its young people on mission as a part of their training, free of charge to see if he shows up as promised.
"Jesus called his twelve disciples to him and gave them authority to drive out impure spirits and to heal every disease and sickness."  Matt. 10
All over the world we see in other cultures that as young people move to adulthood, an initiation is normal. The transition is hard and thoughtful parents will help their kids prepare for it. But not in America. No wonder 54% of young people are deeply anxious and even wonder if they are mentally ill. Where are the adults helping them make the transition to adulthood? Young people deserve better from their elders.
3. True Religion
All young people should be given the opportunity to practice true religion caring for widows and orphans – serving God's vulnerable children.
"Religion that God our Father accepts as pure and faultless is this: to look after orphans and widows in their distress…" James 1:27 and Luke 4:18-19
We need to align ourselves with God's priorities. When I connect with those who are in distress, I stop thinking about myself. Their pain elicits my compassion. And when I help them, something in me feels better. Why is that? I believe it's the Spirit of God that blesses those who care for his kids who have no one else – widows and orphans.
4. Healthy Church
All young people should be given the opportunity to experience the body of Christ functioning as intended.
"Just as a body, though one, has many parts, but all its many parts form one body, so it is with Christ." 1 Cor. 12:12
God made us with a need to deeply connect with one another and with him. Churches where that doesn't happen feel stale and unhealthy. But there are plenty of churches where it does happen. And if our leaders will lead with more authenticity and vulnerability, their congregations will follow. I've seen this process works even in our cynical culture.
We need to give young people the opportunities to see that, as bad as the world may seem, God is still present and active. Getting outside the walls of our church buildings and into places where he has promised to meet us makes all the difference.
Comments (7)
excellent points. Thanks for sharing

Timely thoughts as the last few days my heart has been struggling and hurting about not just young people leaving the faith but also those in their 40's and 50's doing so as well (or if not leaving the faith, at least severely diluting the Gospel). If this was merely what was happening amongst those who were nominal Christians all along, perhaps it wouldn't be as grieving, but the pain penetrates my heart deeper when I hear it happening amongst those who seemed to have had real relationships with Jesus.

My heart is wrestling with what is happening, but your observations are a good reminder to me to stay focused on pure religion and helping others discover that God is still present and active. I see too many people thinking they have "outgrown" God and a need for Him. The irony is the intelligence they purport to have is trendily arrogant yet shallow, and I fear for them when what they think is their 'new truth' collapses underneath their feet when real pressure comes upon them.

In any case, thanks for sharing these thoughts as they are further reminders for me to respond to all this confusion and lostness with a "taste and see" invitation.

It is discouraging to see what is going on with young people. If they just had a chance to try the path that Jesus walked and see that he is good….

Hi Seth
I really love that first topic, "Experience". I firmly believe that God shapes the heart as we experience love, faithfulness and purity in action. That's what they should get to see when they go on a missions trip. I was blessed to have these experiences myself and I can see the fruit of it even today.
Thank you for being a part of that.
Richard

Interested to know where you got this stat from: "54% of young people are deeply anxious and even wonder if they are mentally ill." Thanks.

Got it from Charisma Magazine.

Yes! Totally agreed! Truly, this world appears to be getting darker and darker, especially in the USif. However, if 'and of the increase of his government there shall be no end' is true, then His government is ever expanding… under the radar of the media.
Subscribe to Radical Living:
Receive updates on the latest posts as Seth Barnes covers many topics like spiritual formation, what if means to be a christian, how to pray, and more. Radical Living blog is all about a call to excellence in ministry, church, and leadership -as the hands and feet of Jesus.