A lot to be thankful for
Thanksgiving was great at our house. What a spread Karen put on for us – the food was awesome, the turkey as moist as it gets. And afterward the conversation flowed late into the night. Karen creates an atmosphere and people thrive in it. Which leads me to comment: Karen's…
Thanksgiving was great at our house. What a spread Karen put on for us – the food was awesome, the turkey as moist as it gets. And afterward the conversation flowed late into the night. Karen creates an atmosphere and people thrive in it. Which leads me to comment: Karen's in the prime of life. She's hitting on all cylinders these days. Whether at home with our friends this Thanksgiving, or on the road coaching our World Racers, she brings a
joi de vivre
that spices things up wherever we are.
With best friend, Rosie Watson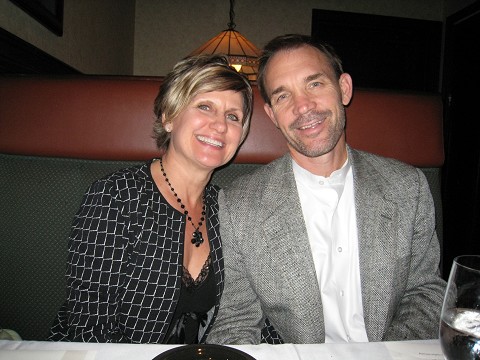 Karen & me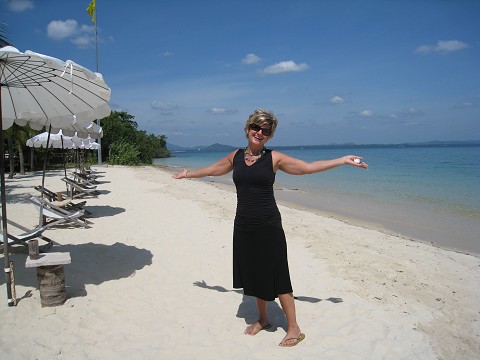 On the beach debriefing in Thailand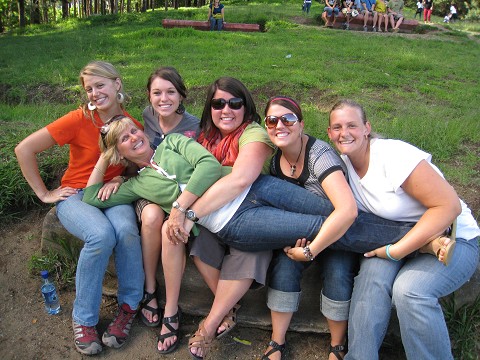 Coaching the 5 Alive girls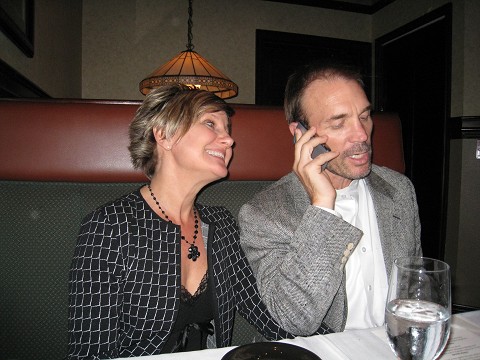 Karen putting up with me being a moron. "I promise to never talk on the phone when I should be paying attention to you!"
Comments (12)
I love it Dad! Way to appreciate the best lady in our lives! 🙂

I speak her praises to the others besides the gate! Proverbs 31

She sounds completely wonderful :))) Must meet this gorgeous lady one of these days! lol Cxx

Sounds like a great Thanksgiving!!!! Karen is a super wonderful woman…..you are truly blessed!!! And she is blessed to have you 🙂

What a blessing you are to the July squad and to ME. Hopefully someday i'll get to try some of your wonderful cookin:)

I love that feisty woman of God. She is a JOY to be around and yes she adds a wonderful spice to life. She is amazing! love t*

UMMMM Agreed. Karen you are a rock star! People love your presence and your spunkiness is inviting. Beyond blessed to know you and to actually spend time with you in your prime. Priceless!

I can imagine she throws a good party and gives Martha a run for her money! Karen… wonderful, counselor, beautiful servant. Sounds like someone else I know. Love her with all my heart and thankful for all the encouragement and support she has given to me. Love ya!

Oh I can't wait to eat the wonderful cookin' come Christmas time! Yum.
Subscribe to Radical Living:
Receive updates on the latest posts as Seth Barnes covers many topics like spiritual formation, what if means to be a christian, how to pray, and more. Radical Living blog is all about a call to excellence in ministry, church, and leadership -as the hands and feet of Jesus.