Gret Glyer Was a World Changer
When, one day, they make the movie about his life, you'll perhaps get a sense of its impact. Gret didn't just have ideas – he made them happen. He didn't just look at the lack of schooling for girls in Malawi, he pioneered a new giving model, raised the money and built Girls Sunshine Academy.&n…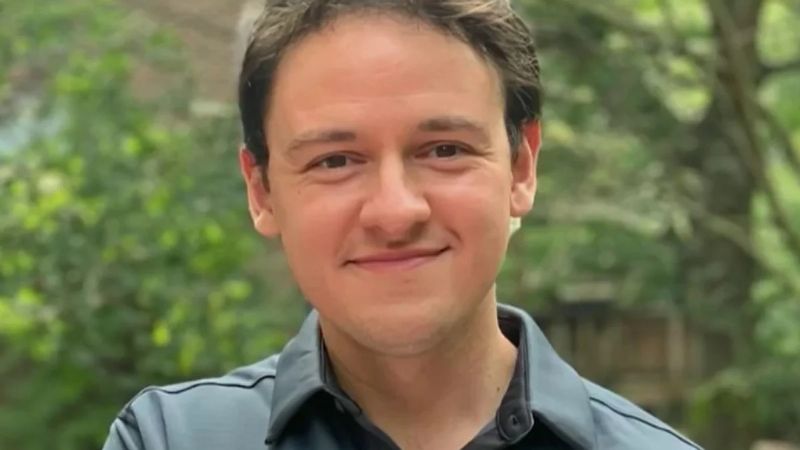 When, one day, they make the movie about his life, you'll perhaps get a sense of its impact. Gret didn't just have ideas – he made them happen. He didn't just look at the lack of schooling for girls in Malawi, he pioneered a new giving model, raised the money and built Girls Sunshine Academy.
Nor did he stop there. He immediately took that model and built DonorSee, an organization that has helped thousands. Look on the DonorSee site today and you'll hear the story of Ya Abie, a woman who lives in a decrepit one-room shack with her four small children. You'll hear about the plan she has to start a business. Give to that need and you can expect to see a video of the difference your donation made.
Gret was obsessed with helping people like Ya Abie – those who were the poorest of the poor.
I had a long conversation with Gret a few weekends ago (the same week that he was murdered). Over the course of our eight year relationship, he was always purpose-driven, but in this conversation he was even more so.
"I've spent some time really thinking about it and I think it's possible to end extreme poverty in our lifetime," he said. "We'll have to throw a great party to celebrate on the shores of Lake Malawi." And I believed him. After all, he'd done so much already in his 32 years. Why bet against him?
He went on to lay out his plan. I could hear in his voice a new level of faith. In his mind's eye, he could see this vision and he was committed to it. He knew that his model of donor engagement would change philanthropy.
He told me about the amazing team he was assembling and the new initiatives he had in the works. DonorSee was growing fast because it allows donors to see the impact of their donations in real time. People love giving to urgent needs and love seeing the impact of their giving.
Nine years ago Gret was working for a rental car company. He could see the future there and realized it wasn't for him. Within months he had a job at a school in Malawi and was on a plane.
I remember emailing him shortly thereafter. He wrote back to me, "It sounds like we have very mutual goals and could possibly work with each other."
And work together we did. We'd brainstorm ideas one week and the next week, he'd have implemented them! Working with Gret was fun that way. He was a man of action and positivity.
He realized what an amazing tool the smart phone would be for communicating the stories of those in need. He saw a day when the stories told in short videos today could be funded tomorrow and then the stories of needs being met told the day after that.
Seeing Gret and Heather get married four years ago was wonderful. Flying back to Virginia for Gret's funeral tomorrow makes me so sad. But I know that this revolution in giving that he started will continue and change the lives of hundreds of thousands around the world.
Gret may have been taken from us, but his spirit and his dream live on. Many of us are committed to it. I want to be there at that party we throw one day on the shores of Lake Malawi. Those of us who loved Gret will make sure that it is a dandy.
Comments (11)
A tragic loss of such a purposeful man. What an inspiring post honoring the life he loved,

Life is short. Make mine count Jesus.

A beautiful tribute dad. I'm so sorry.

Seth, you are one of the people who leaned into Gret at many occasions and mentored and helped along the ways in a variety of ways. Thanks for all that you did for Gret. And thanks for all you do for so many others.

As were you, Mark. After all, you introduced us.

This story is just getting going. I'm looking forward to the redemptive ending. I want to be a part of it.

Gret was one of a kind. What an amazing legacy he leaves.

Wow, so sad to learn from your post of his tragic loss to this world and family. He truly was making a difference. I get his newsletters, but had no idea this had happened. So grateful you are able to be at the funeral and praying with you for the redemptive story God can bring from this otherwise senseless tragedy.

Huge hugs, love and prayers of wisdom and discernment as you go tomorrow! I stand with you for the redemption and good that is to come!! The party on Lake Malawi will be a feast set by God in front of the enemy who tried and failed to steal it away. I'm in with the party hats!! 🙂

Be CAREFUL! Donorsee is an opaque organization, no information on finances overhead or salary. Gret had just moved into a 900K house… Very little info on how they vet their projects and it's just ripe for scams. For god sakes, its an LLC instead of a 501C3. It's only a "non-profit" if you take their word for it. It's literally structured to avoid accountability. Run, don't walk!

What a legacy! Yes, years in his life though he was taken way too soon. Thank you for sharing this, Seth. Such an honor to know Gret through your eyes. I cannot imagine what you and his family are going through, but we draw comfort knowing the victory has been won.