My epic journey driving from Virginia to Honduras
In my book, Kingdom Journeys, I talk about going on my own World Race. I was 22 years old when I started. It took three years, mostly in Indonesia and the DR. I started out single, married Karen and then the two of us took off for parts unknown together. Here's the story of the first leg of the j…
In my book, Kingdom Journeys, I talk about going on my own World Race. I was 22 years old when I started. It took three years, mostly in Indonesia and the DR. I started out single, married Karen and then the two of us took off for parts unknown together. Here's the story of the first leg of the journey.
It began after I graduated from Wheaton College in 1980.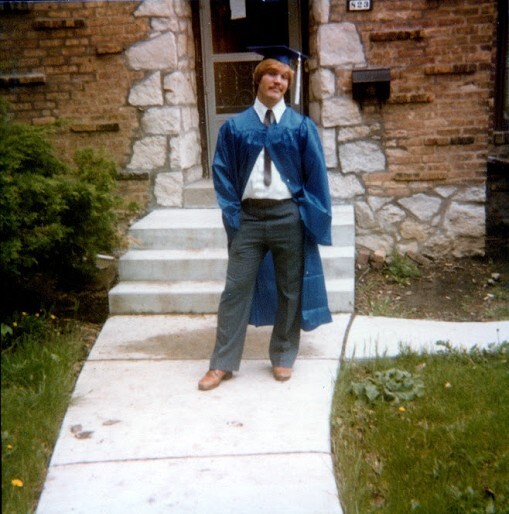 I took a job with Opportunity Int'l. First assignment: Drive a donated yellow Vega from Virginia down to Honduras, meet Karen there and go through training. It sounded like an adventure! Off I went.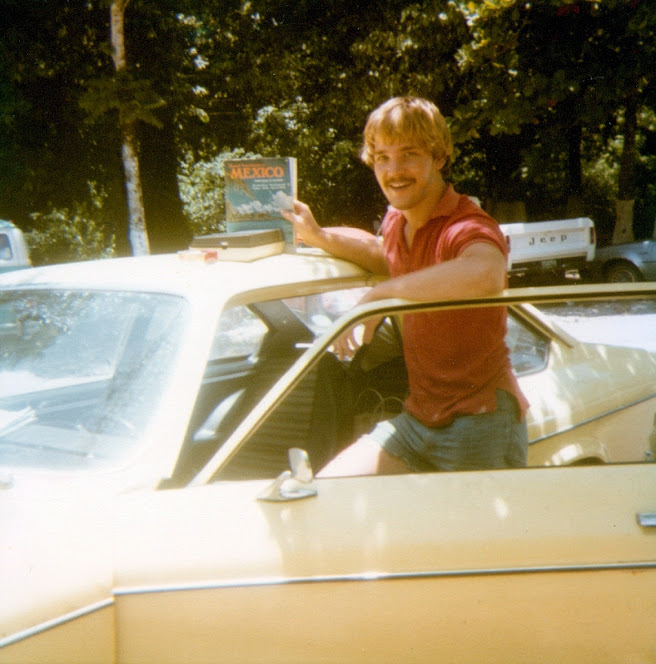 I decided to drive as far as I could without sleeping. I stopped at the Mexico border and took an hour nap in the car before crossing into Mexico and making it as far as Veracruz. From there I drove to Palenque where I saw the incredible Mayan ruins.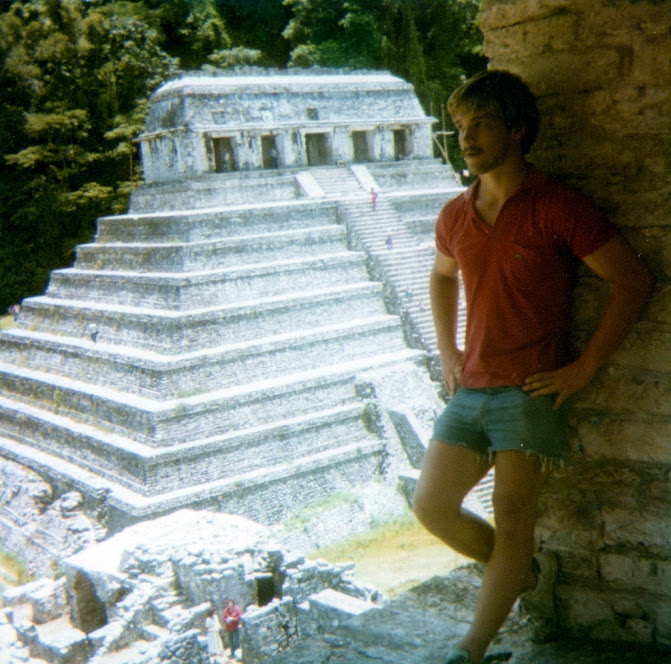 Leaving Palenque, I discovered a spectacular jungle waterfall called Aguas Azules. 27 years later, I met the first World Race squad at Palenque and Aguas Azules.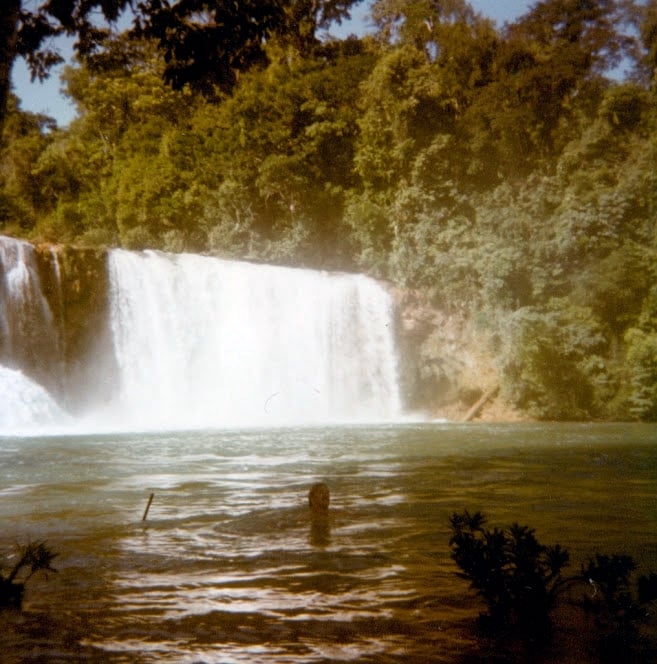 Driving further south, I was amazed at the beauty of a river valley leading into Guatemala. On my one-week road trip, I picked up 11 hitchhikers. Here I picked up an 11 year-old boy. I remember asking him if he realized how beautiful his homeland was.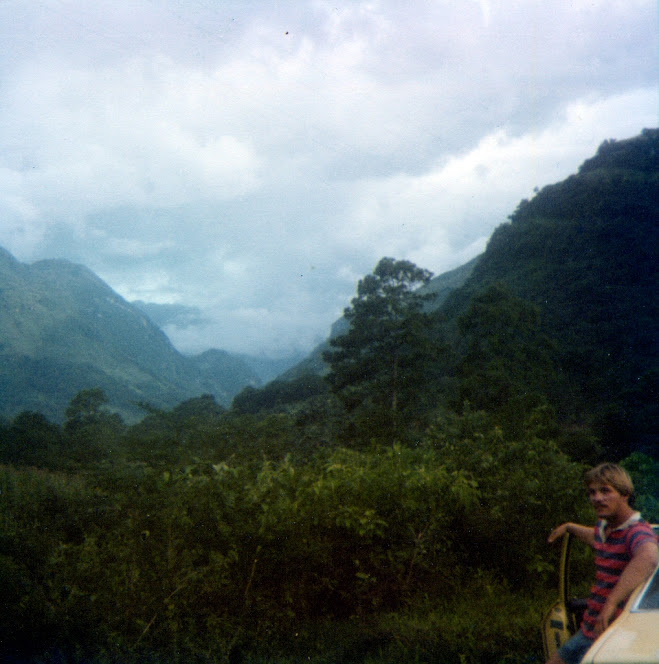 As I crossed the border into Honduras, the Vega began losing power. Soon, it was dying on me. It crawled along, but at long last, I made it into Tegucigalpa. And there was Karen waiting for me! She and I had just gotten engaged and were preparing to go to Indonesia.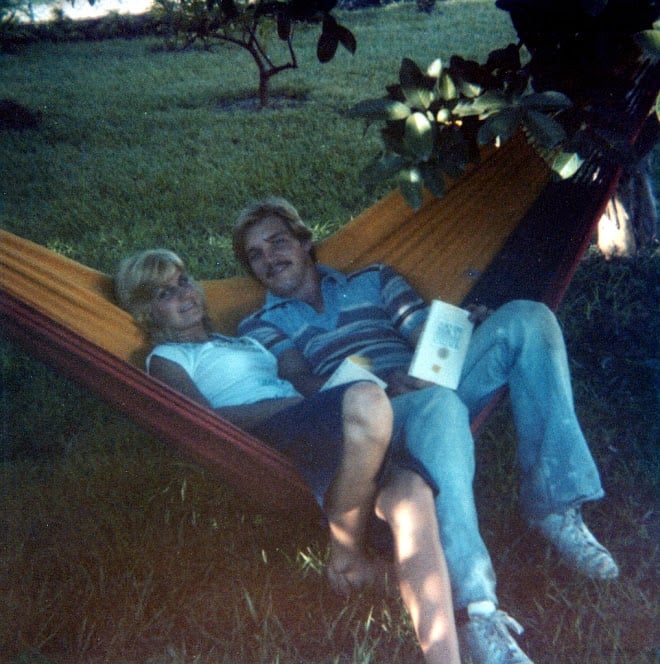 It was an idyllic time. And our first year of marriage in Indonesia was filled with adventures. Soon I was immersed in the world of microcredit – helping poor entrepreneurs start their dreams, create jobs and build the kingdom.
What I learned is that God has children around the earth – widows, orphans and those in need. He's looking for us to go and care for them. The first journey I took was just a first taste of a life where we get to run his errands knowing he will back us up. In contrast, the world offers us a boring life focused primarily on meeting our own needs.
A better life is on offer. Maybe it's time to consider taking your own kingdom journey. What's holding you back?
Comments (11)
You have the same tiny jean shorts my dad had in some pictures we looked through!! Wild! Haha.

Ahh this sounds like a ton of fun and god is so good!

Great story Seth; also a great lesson learned. Living for God and his purposes really makes life rich. Only by the grace of God, Gail and I have 37 widows and single moms that we feed each month. We were pulling out of our driveway a couple of weeks ago heading towards Mexico. We were pulling our box trailer but all it had in it was tools and a few clothes. We prayed before we took off and before we could make it to the end of the driveway a Pastor called me and asked if I needed some food for Mexico. We went to his church/food pantry and he loaded us up with about 1500 lbs of great food items. Then a friend of mine in Harlingen gave us 1000 lbs of pinto beans and 1000 lbs of rice. We are now distributing it to the widow and moms. This has been a great example of Gods provision. I know He care for these, the least of the least. God bless you Seth.

You and Gail are an inspiration, Richard! Thanks for practicing what James 1:27 calls "true religion."

What a wonderful story of adventure and risk with God!

Amazing!! Thank you for always saying "yes" to life's journeys and not living primarily self-focused. Can't wait to see/hear about the people you meet and impact down the road as well!

Also, the cutoff jeans shorts are something you should bring back haha

Thanks, Kenneth. Yeah – those shorts are like the mustache – great back in the day, but better left there!

Great story! I love the way God has us do a "lap" early in our lives, and then we go back to the "track" later as leaders and world-changers, kind of in awe of how God prepared us for the season.

Wonderful stories backed by a wonderful life! God bless you Seth!

An incredible story of adventure, bravery, and trust in the Lord. And.. I love the photos!
Subscribe to Radical Living:
Receive updates on the latest posts as Seth Barnes covers many topics like spiritual formation, what if means to be a christian, how to pray, and more. Radical Living blog is all about a call to excellence in ministry, church, and leadership -as the hands and feet of Jesus.