My new book is free on Kindle this week
My latest book, Kingdom Journeys, took me years to write. I've invested thousands of hours into making it as good as it can be. So trust me when I tell you that I know how crazy this sounds: We're giving away the book for FREE. That's right. This week only, you can downlo…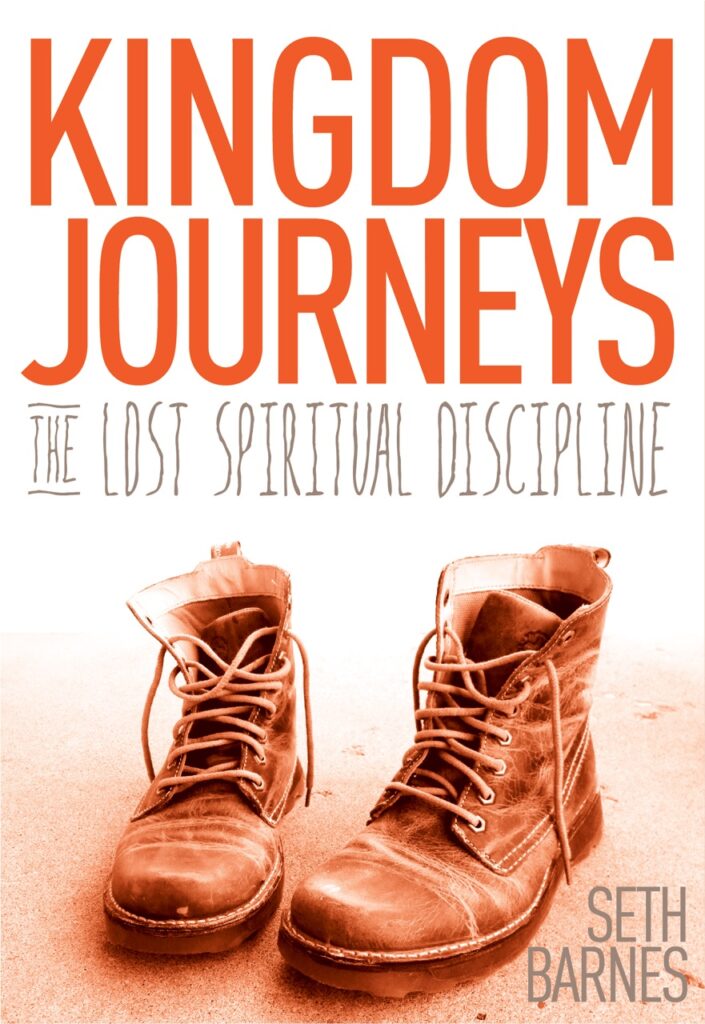 My latest book,
Kingdom Journeys
, took me years to write. I've invested thousands of hours into making it as good as it can be.
So trust me when I tell you that I know how crazy this sounds: We're giving away the book for FREE.
That's right. This week only, you can download a free Kindle copy of Kingdom Journeys on Amazon.
The goal in writing this book wasn't to make a ton of money; it was to spread an idea and start a movement. Books have the power to change people's minds and motivate them to do something for the first time. That's our hope with
KJ
.
Thanks to the work of a terrific launch team, my new book is doing better than I expected. They were able to get the word out to enough people that it hit the #1 spot on Amazon for books about evangelism and #2 spot for all Christian ebooks.

So if you're in, here's what I'm asking you to do:
Go download the book here (it's free thru 9/29/12).
Tell your friends about it online (e.g. "The new book by Seth Barnes is free on Amazon this week! Check it out: http://amzn.to/OnGI57")
When you're finished, leave a review.
That's it!
By the way, the free Kindle version isn't available in some countries. That's a restriction from Amazon and something we don't have any control over. I apologize if this affects you; there's not much we can do.
Don't have a Kindle? No problem. You don't need one. You can download a free Kindle app for your computer, phone, or tablet here.
And if you're dying to get a paperback copy, please wait. Next week, we've got a great offer for people who are interested in getting a hard copy. These, unfortunately, we can't give away for free, but we'll make it worth your while.
Comments (12)
Thanks so much for sharing this so generously. Blessings to you!

i want the hard copy to read on my way to work as it is 45min gazing out so i can read it have shared all yr stories to all my contacts so when r u coming to Austrlaia cant wait

Just downloaded it, read a few pages- I remember that time in palenque- seems so far away in so many ways.

I'll be reading more this morning on the stairmill – ha! What a metaphor, huh?

Gerry – I had considered coming to Australia next Feb/March to start a World Race Australia ministry.

Scott – thanks for being a part of that foundational journey. And for being a part of that first team that worked on these concepts! You made an investment that is paying off today. Book was downloaded over 6000 times yesterday.

Got it, thanks so much Seth! Looking forward to reading it.

Hi Seth…I have been encouraging people in my circle of influence to get the book which is clearly a labor of love and inspired. Love you friend…

Free, a few bucks or full price dosn't matter, it is an important read. Well written and in most ways easy to read (except when it challenges you to rethink!). Thanks so much.

Hi Seth. Got the book and saw so many familiar names in the intro. Can't wait to read the rest. Keep journeying my friend.

Congratulations on the book launch Seth! I met you and Jeff in person at the Quitter conference coffee social in February. Thanks for the generous offer, best of luck in your continued success!

Hah! Actually, Tor, you met Seth's son (also named Seth). Hope you enjoy the book!

Thank you, Seth. I look forward to reading it and getting to know you and your kingdom vision better.
Subscribe to Radical Living:
Receive updates on the latest posts as Seth Barnes covers many topics like spiritual formation, what if means to be a christian, how to pray, and more. Radical Living blog is all about a call to excellence in ministry, church, and leadership -as the hands and feet of Jesus.