The bigger coat principle
Here in Bucharest and I was thinking about a teaching Michael Hindes does called "the bigger coat principle." It's based off of a story that culminates in 1 Samuel 2:19. Hannah made a promise to God she would hand her son over to Eli. She gave birth to Samuel and, true to her word, after…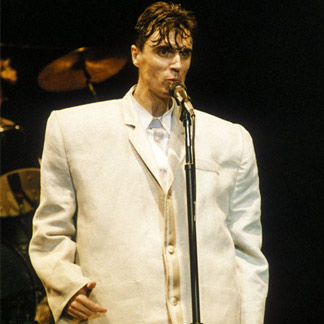 Here in Bucharest and I was thinking about a teaching Michael Hindes does called "the bigger coat principle." It's based off of a story that culminates in 1 Samuel 2:19.
Hannah made a promise to God she would hand her son over to Eli. She gave birth to Samuel and, true to her word, after he was weaned, gave him to Eli.
Every year Hannah brought Samuel a new coat. Why? Because every year he outgrew his old one. The last couple of months of the year, the coat had to limit his mobility. If she's a smart mother, she doesn't bring him a coat that fits; she brings him one he has to grow into.
That's how it is for many of us in life, especially those of us who are pioneers. There are very few roles that I've been ready for. As a 21 year-old taking care of Cambodian refugees, I had almost no training. And as a 22 year-old establishing microenterprise organizations in Indonesia, I was similarly over my head. As I look at my life, I've been at my best when I've been wearing a "coat" that was too big for me.
God often gives us a role that's way too big for us. But then partway through the year, like Samuel, we may begin to outgrow it. It becomes tight, but even though it's tight, we still want to hang onto it. We think it's comfortable.
We'll inevitably feel inadequate in our new role. We'll have many unanswered questions and we'll wonder if the new role will just end up making us feel foolish. But, that's the point of a bigger coat. It doesn't feel comfortable. It's something you have to grow into. It's a faith thing.
Too many people don't want to go through the change that results in wearing the bigger coat. Not only does the role look intimidating, but changing the status quo feels scary. We need to realize one thing before trying on the bigger coat: These feelings are normal. I like what Ralph Waldo Emerson said, "It's not in his goals, but in his transitions that man is great."
Comments (8)
I can relate a lot to this principle lately (and for the past few years).

I like this a lot! It is very encouraging as I prepare to go on staff with AIM.

Oh, I like that thought! Thanks!

Wow, this is so encouraging and such a blessing! I needed this as I step into where and what God is calling me to! Thanks!

Wow, I needed to read this today. Thankyou!

This is very encouraging & inspiring for my new post-graduation job I start in a couple weeks! Thanks …needed that!

The bit about wanting to hang onto what is familiar and comfortable was challenging. The flip side is that it can take real discernment to know when it's time to move on and accept a new challenge.

This concept can be related to holding a job. Our culture today seems to encourage mobility more than it used to. It is becoming increasingly rare for one person to stay at the same company for a lifetime. Conventional wisdom now says 3-5 years is as long as one should stay in any one job.

Thanks my brother for the reminder although bungee jumping into seeming nothingness has never been a problem for me.

We do well to remember the Gospel is not…well…safe.

Hebrews 11:13 reminds us we are "strangers and aliens on the earth"== searching for a new country.

By the way David Byrne and The Talking Heads were a favorite rock group for me years ago.

I love that you used their picture on this blog post.

Let's connect when you get back.

Shalom.