I have a few people, including my children, who I pour into and seek to help however I can in their quest to draw near to God. Maybe you're one or maybe you're interested. If so, this letter is for you. All of us who follow Jesus should aspire to make disciples. A letter like this hel…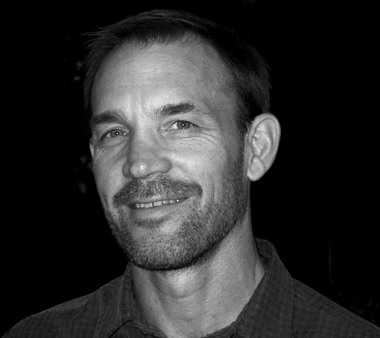 I have a few people, including my children, who I pour into and seek to help however I can in their quest to draw near to God. Maybe you're one or maybe you're interested. If so, this letter is for you. All of us who follow Jesus should aspire to make disciples. A letter like this helps make the process more intentional.
Dear disciple of mine,
I recognize that the word disciple can sometimes feel awkward. It's not used much in the sense I just did, where you're "my disciple." Of course we're disciples of Jesus, but to be the disciple of someone else sounds almost, well, presumptuous. Nevertheless, as I look around for alternative terms, the cupboard is more or less bare. I see the word protege – but that's someone you're teaching a skill to. You're much more than that. We're in relationship so that you can better grasp how to walk with the living God. Calling you my protege somehow cheapens what we both hope you'll get out of our relationship.
And then some people refer to the one discipling them as their spiritual father or mother. And maybe I am that or one day will be that for you. But I'd rather let many years go by and let God speak to you about that. If I ever get to be a father in your life, it would be a great privilege, but I suspect it would also feel natural and even obvious.
So let's use the term disciple, old-fashioned or quaint though it may be. And for those of you who I just interact with and counsel periodically, please don't feel I'm being exclusive here. People like me respond when folks ask for help in growing.
OK – let me begin by saying thanks to you for paying me the compliment of wanting to learn from me. You honor me and for that I'm grateful. It's my greatest joy to help you grow. I'm inspired by Galatians 6:10 "Let us work for the benefit of all, starting with these closest to us."
It's been my experience that most people are too proud, independent, or wounded to seek out help as you have. So I hope that you can see how God is pouring out his grace in your life in even wanting spiritual help from someone like me.
Anyway, as we think about this path of spiritual awakening and growth you're on, I'd like to share a few things that I hope will help speed you on your way.
First, recognize that it is my job to help you press into pain. Growth doesn't happen apart from pain. It requires change, and change is just inevitably painful. As a consequence, I think you'll find that the higher your tolerance for pain, the faster you'll probably grow. Similarly, if you struggle with insecurity or defensiveness, your progress will be slower.
While I will seek to encourage you, your breakthroughs will likely occur when your current reality is challenged. So my hope is that together we can get to a place where I'm able to challenge you and ask you to grow. If you sense me pushing you, that's a good thing.
Please recognize that while you are a priority to me, you can do some things that will make our time together more effective. Let me list six of them here:
1. Initiate our time together. I want to spend time with you, I just have a lot on my plate. Scheduling is tough for me, especially at a distance. I don't have a secretary. Email is easiest. Don't Facebook me or chat online – I like to keep a record of what we've said to be able to track your growth.
2. Tell me what you've done with the last bit of counsel I gave you. Chances are I've forgotten. You honor me when you take the time to report in by saying, "You asked me to do this, I did it, and here's what happened."
3. Own your stuff. Don't waste the time we have together going over things beyond your control. Never be a victim. Never complain about other people. People will often act in disappointing and hurtful ways. Let's you and I focus on how God wants to grow you up.
4. If I've asked you to do something and you didn't give it your best effort, please tell me. That frees me up to encourage you. I want your best and need your transparency to help you.
5. Recognize that I'm a fallible human being like you. I've got my own pains and shortcomings like you. Don't elevate me to a place I don't belong. Your high expectations will waste our time when I later fail you and prove myself distressingly human.
6. Our time together will go best if you define the areas where you'd like help and then ask the questions. I don't enjoy prying into peoples lives. I prefer to be invited. I like solving problems. If you can invite me to join you in a problem solving exercise, it can be more fun for us. And I promise to be confidential and respectful of your pain.
I could say more (if you're interested in the process, go ahead and read up here and here), but that's a good list for starters. I believe in you and want to see God's greatness revealed in you.
Seth
Comments (14)
Ok sweet! i am going to really take you up on this offer

Wow, Seth, that's exactly what I needed to read tonight, on so many levels. I don't know how many other people you are leading from a distance, but I am following. Thank you for sharing how you lead for those of us who are following.

Iam very much would like to get involve with GOD and I believe this is the only way I can open up to HIM.
I have been neglecting GOD for the last 36 yrs of my extinct of this earth.
And now I have come to realise that my life is wasting away with boose ,women,lies etc etc.
I came to a point where I want GOD to take control of my life and use me in a more meaningful way.
I believe with this ministry I can pour out my heart and also believe you will by GODS grace help me succeed.
GOD BLESS.

I am all over the standard here.

Thanks for this. I'm finding myself in a place where I end up "discipling" those younger than me, and this is a great model/letter. And I feel so much better knowing that it's okay that I forgot the advice I gave someone last time we met. 🙂

you're so great dad. i love you.

First, thanks for your patience and understanding!

Second- I know the integrity you have in what you have written- it all makes/made sense the first time you shared most of this with me- but now almost four years later I am starting to see the reality of it.

Thanks again!

Hey Seth: really excellent. Passing this one on to those we're discipling.

Thanks for this coaching, Dad! It's helpful to know how to best honor you and others like you who want to pour into me. I want to grow and know that there are so many drawing off of you. The least I can do is respect you and your resources as I pursue growth by you. Again, it's really helpful to know, practically, how.

this makes my heart pound and eyes well. i am not being overly dramatic. it is true and i think i know why. for years i know needed a spiritual mentor of some sort to help me work through issues that i face in my christian walk (which covers every aspect of my life really). unfortunately i have not come across any suitable person. i come from a very large church where it is difficult to know anyone beyond surface level unless i first take the initiative to open up. it doesn't help that i am a private person by nature and often shy away from social settings. i live and work in a multi-culture and multi-religious country. the people that i meet most often in my daily life are mostly nonbelievers. i have always thought that a spiritual mentor would probably have to be someone near for the process to be effective. i have been following your blog for a year or two and have found that your words really spoke to me on many occasions. i don't know how to put it but i could feel the holy spirit's confirmation in many of the things that you write, if you know what i mean. a lot of them are difficult to follow because like you said, they require change and change is always painful. i often think to myself, this is what i need! it didn't come across my mind then that distance need not be a barrier. i always thought that accountability would be an issue because of the distance but after reading this, i realize that it doesn't have to be. my own attitude and ownership towards the process is what will keep or break that accountability. so i am very excited about your offer. for too long there has been a lot of passive knowledge and not enough action. i am not sure how i should start this journey. i guess dropping you an email should start the ball rolling. thank you seth.

Seth, it's been an honor drinking from your fountain… May God continue to keep it and make it deep enough for all of us… we are many and some of us may have voracious appetite. Great grace will forever be your portion. I almost missed this blog while in transit. Thank God!!

Seth, this is a very helpful resource for those of us who've always cried out for discipleship but haven't always known how to go about getting it.

Thanks for being patient and understanding when we've missteped a point or two. You're always willing to lead us back into alignment and I appreciate that! You're a great discipler and I've appreciated your and your wife's input into my life!

Thanks for posting. Read through this today.