Report on the Breakthru Conference
We just completed our first Breakthru Conference here in Gainesville, GA. We're always trying new things at AIM and sometimes they bomb. Not knowing what to expect, we were thrilled at the feedback from the participants. It was a huge success and we're already making plans for t…
We just completed our first Breakthru Conference here in Gainesville, GA. We're always trying new things at AIM and sometimes they bomb. Not knowing what to expect, we were thrilled at the feedback from the participants. It was a huge success and we're already making plans for the next one in the spring (you can find out more about it here). So, here are a few of the comments from participants: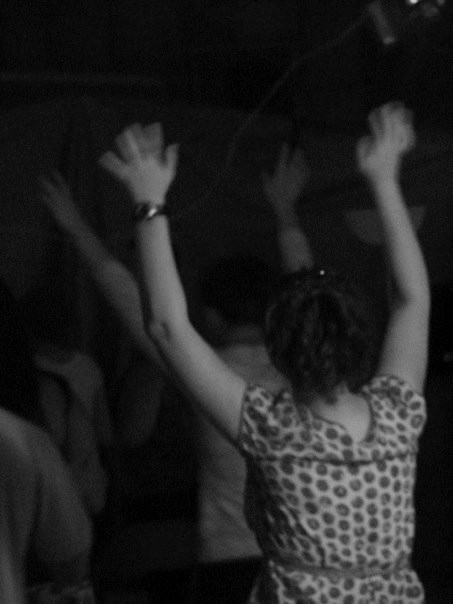 I feel like an onion that has shed its layers. I have understood and have found what it is and feels like to have intimacy with Christ.
–Francesco
Yes! I feel like a huge weight has been lifted off of me. I came in full of fear, guilt, doubt, and shame and I feel like I have finally laid it at the feet of Jesus.
–Hayley
This entire weekend was out-of-the-box thinking for me and members of my family, but not in a threatening way. I felt very safe.
–Larry
Prayer Partners were wonderful. They didn't try to "fix" anything or tell you what to do. They walked you into the truth of God's love, healing, and forgiveness.
–Crystal
Prayer Partners were awesome. They did not just pray for me, they led me in prayer. I was amazed at the discernment and sensitivity.
–Steve
Very. They represented love. For the first time I was with a group of mentors who brought us to a place of hearing from the Lord without feeling judgment and forced direction from them.
–Tami
Through the teaching and prayer mentors, God showed me where the issues of my past had frozen me emotionally. He taught me where I stand positionally with Him, that I am a beloved child and He loves me and wants my company.
–Brenna
Comments (6)
Oh yes yes yeeeesss!! This is fantastic to read :)) Praise God!

lol Cxx

I am glad it is all going well! Been praying for all of you!

i loved catching the tail end of this.

Hi Seth. I am here in NC and as it would happen am with my friend Travis Cook. You'll remember that I sent you some information about him recently. He is tremendously gifted and has a new found passon for the Lord and a desire to use his skills in ways that honor Him. In any event, thanks for your blog comments. You are often in my prayers and I love you.

Butch

Yes and Amen, Jesus! I love it love it love it!!! I am sooo sad that I was unable to be there… I had a great experience with preaching Sunday though… saw several set free too… weeping and crying out to God at the altar!!! YES YES YES!!!

I LOVE FREEDOM!!!

This conference was awesome. I plan on bringing the family back. I am blessed and believing that the changes in my life will continue and be infectious. No post victory crash. If I stumble, He will uphold me and I will not fall. I am resting not performing. I feel peace and acceptance even today.
Subscribe to Radical Living:
Receive updates on the latest posts as Seth Barnes covers many topics like spiritual formation, what if means to be a christian, how to pray, and more. Radical Living blog is all about a call to excellence in ministry, church, and leadership -as the hands and feet of Jesus.