Rocky and Jesus
One of the best ways you as a youth worker can ensure that the students you disciple live lives of radical abandon is to send them on the kind of "gap year" experience that AIM's First Year Missionary program offers in slums around the world and in …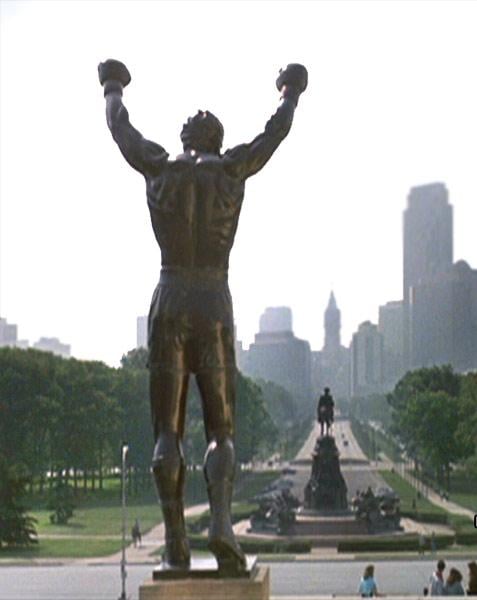 One of the best ways
you as a youth worker can ensure that the students you disciple live lives of
radical abandon is to send them on the kind of "gap year" experience that AIM's
First Year Missionary program offers in slums around the world and in cities
like Philadelphia. Joel,
one of our Philly participants, wrote the following reflection:
A few weeks ago I was sitting at the top of the steps of the
famous art museum here in Philadelphia.
I sat there for about twenty minutes and watched as almost every single person
there ran up the steps like Stallone did in
Rocky almost thirty years ago.
There were kids, adults, Americans, Asians, and even some
Swedes. It didn't matter their clothes, appearance,
or their social class; everyone ran up the steps the same. Everyone was
emulating the actions of this movie character almost thirty years later.
The fact that thousands of people were copying the actions
of one man and that people's actions were influenced by one man blew my mind.
As I have been living here in Philadelphia
for the past eight months, I've seen so much pain, brokenness, and so little
hope, and so few people here offering help.
What would happen if the majority of the people who have put
their faith in Christ would follow the example Christ gave to us for people in
need? What would happen if people went out and fed the hungry, and clothed the
naked and preached the gospel to those in need? What would happen if people
emulated Christ and his service and mission to those in desperate need of hope?
What would happen if people gave money and time towards
programs that offered help and hope to the homeless and the children of this neighborhood
and so many other neighborhoods like this across the world?
What if people copied Christ with the same ease as those
people were copying an actor? I know there are so many Christians who are
allowing God to use them to carry out His ministry to needy people, who are serving
those around them and offering life to those who are perishing.
But I also know there are people who have put their faith in
Christ who are not serving those people around them in need. They are caught up in their own world, with
their own problems and distractions. I know because I have been there.
And I am
leaving here with, if nothing
else, seeing the simplicity of
Christ's mission. It is as simple as taking out some socks and underwear, or
taking out some water and hot dogs – letting God carry out His work through us.
Comments (2)
What an incredible challenge! I'll take it!
Subscribe to Radical Living:
Receive updates on the latest posts as Seth Barnes covers many topics like spiritual formation, what if means to be a christian, how to pray, and more. Radical Living blog is all about a call to excellence in ministry, church, and leadership -as the hands and feet of Jesus.