Avoiding Starvation & Finding Sustainability in Africa
What we're experiencing in America as we fight the virus is bad. But what the people of eSwatini (formerly Swaziland) are going through is so much worse. When food is scarce and survival is a daily battle, life hangs in the balance daily. Here is what the AIM team (in the pic below) …
What we're experiencing in America as we fight the virus is bad. But what the people of eSwatini (formerly Swaziland) are going through is so much worse. When food is scarce and survival is a daily battle, life hangs in the balance daily.
Here is what the AIM team (in the pic below) in eSwatini is doing to fight for survival. We were given a piece of land, land that had potential, but needed care to be able to produce. It's a beautiful story that is just beginning.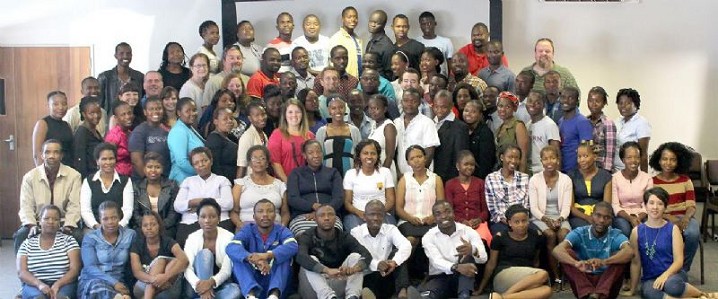 Comments (4)
Amazing and such a hopeful model! Thanks for sharing.

This is such a beautiful story and to hear how God is working in the lives of his people in eSwatini! Well said Seth: "It's a beautiful story that is just beginning." Excited to see and hear how God continues to work there!! We will be praying for the team and the people of eSwatini. Thank you for sharing. Rose

I love what AIM is doing to bring sustainability and hope to the people of eSwatini and all over the world.

Beautiful country; beautiful people.