Sampson didn't die
Scott Borg has invested himself in Swaziland. He runs AIM's operation there. His heart has been planted there. This week he wrote a blog post that helps explain how he's able to keep pouring himself out in such a desperate land. In 2007 I and a few others were called by Pastor Walter to …
Scott Borg has invested himself in Swaziland. He runs AIM's operation there. His heart has been planted there. This week he wrote a blog post that helps explain how he's able to keep pouring himself out in such a desperate land.
I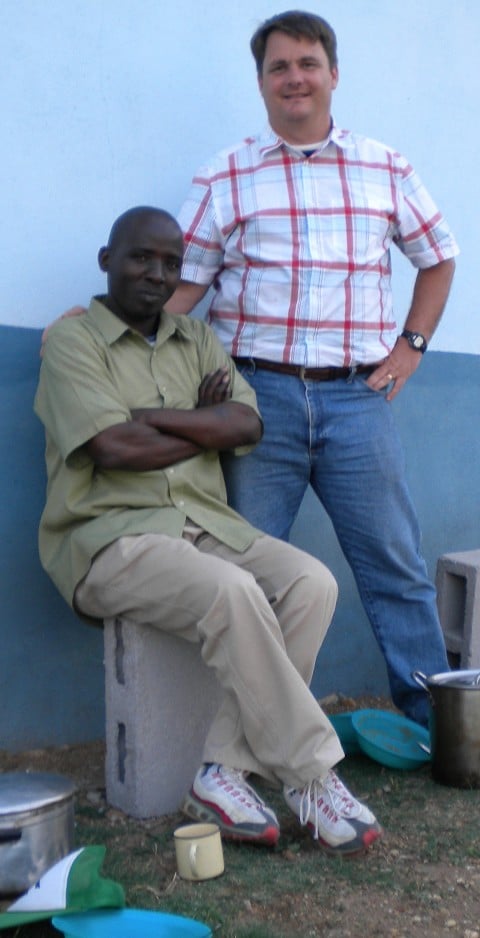 n 2007 I and a few others were called by Pastor Walter to come to a
home in the rural area and pray. When we arrived we were met by the
family of a young man named Samson. We entered the house in silence and
sat down. A brother went into the back room and practically carried
Samson out to the room where we sat. He was emaciated to say the
least. A skeleton of a young man on the very threshold of death.
We prayed fervent prayers over him for some time, then left. In my
mind I can remember thinking this was one more victim of HIV/AIDS in
Swaziland. After a few days I heard he was brought to the church and
after the service practically crawled down the isle for prayer – his
last hope.
With all the death and suffering here in Swaziland I honestly
didn't give Samson much more thought. The image of his ravaged body
would come up now and then but it was joined by many other horrific
images and memories of the past several years.
Fast forward to this trip, October 2010. I was out at a care point
when Pastor Walter pulled up in his truck with several passengers – all
students at the local bible college.
As I walked over to Walter to
greet him he pointed out one of the men and asked if I recognized him. I
said I could see his face but I did not know who he was. When Walter
told me it was Samson I could not believe it. Not only has be been
healed he is a student at the bible college studying to be a pastor.
Comments (3)
A wonderful story of hope!

Living testimomey for the living God Lord Jesus Christ
Subscribe to Radical Living:
Receive updates on the latest posts as Seth Barnes covers many topics like spiritual formation, what if means to be a christian, how to pray, and more. Radical Living blog is all about a call to excellence in ministry, church, and leadership -as the hands and feet of Jesus.